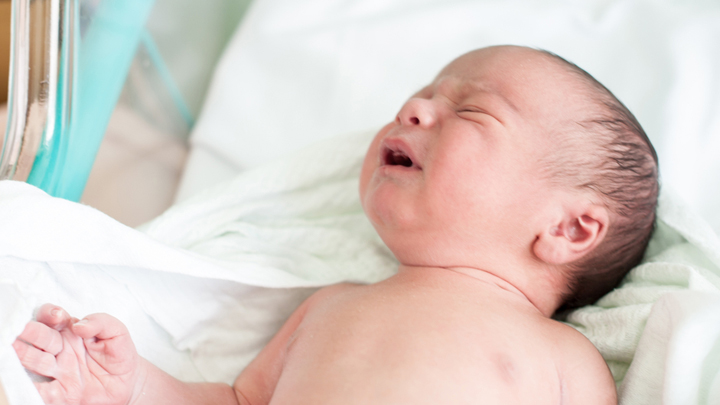 Australian babies are being left out in the open, at mercy of the elements and strangers, which has led to renewed calls for baby programs, information and boxes, similar to what we had many years ago.
You may remember the Mothers & Babies Health Centre in your state, which was funded by the government and guided you though motherhood up until your baby was a toddler. That free service was taken away in the 90s, after it was deemed pharmacies and GPs could offer the same services.
Unfortunately, nothing has been as helpful as the Health Centre, and many new mothers, particular teen mums, are not receiving the support and information they need to keep their baby healthy, instead they panic and resort to measures that have shocked the wider community.
Just this week, a newborn baby boy was found abandoned on the doorstep of a home at Griffith in south-west New South Wales.
A note was left with the baby which read "please take care of my baby, I'm 14-years-old and if my parents know they will kill me."
Thankfully, the mother was found safe and well on Tuesday.
However, not all cases have a happy ending, and after the coronial inquest into the death of Lily Grace, a little baby who was buried on Maroubra Beach, has reignited calls for the Australian government to introduce safe haven laws or "baby boxes" so that mothers can safely hand over their baby without fear of being prosecuted.
Many countries such as Germany, Canada, Japan, Italy, China and the Czech Republic also have "baby boxes", hatches that are attached to a hospital where a person can anonymously place an unwanted baby.
Once the baby has been placed in the hatch, an alarm is triggered for staff at the hospital to collect the child.
Labor Senator for Tasmania, Helen Polley, has been campaigning for the introduction of safe haven laws in Australia for years, but was aware that it would not end child abandonment completely.
"This is not going to eliminate all abandonments," she told The Huffington Post Australia.
"It's been demonstrated in other countries around the world that this is another layer [of support] — that a baby can be surrendered and given the opportunity to be reunited with the mother or to be adopted out to a loving family".
So this leaves us wondering: did we have it right all those years ago with an all-in-one centre for babies and mothers? Should we reintroduce more supportive services for mothers?
Share your thoughts.
Comments