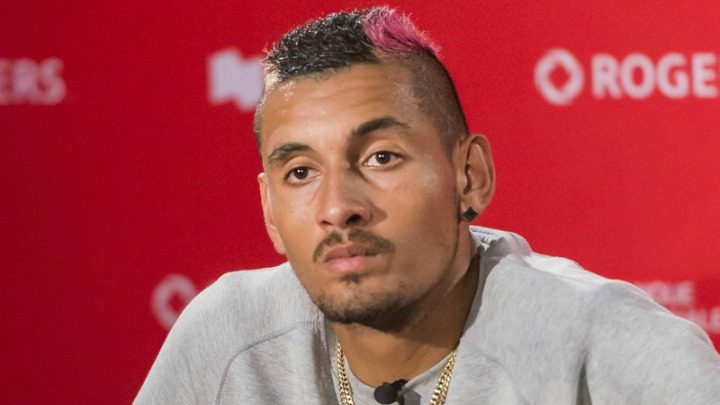 What is going on with our athletes? Just when the dust is beginning to settle with Grant Hackett's groping incident, Nick Kyrgios has come out to dare Australia's Olympic team boss, Kitty Chiller, to not pick him for the Rio Games.
"I mean, if you don't want to pick me or Bernard, you know, there are plenty of others you can pick to represent your country as well," Nick said.
"If you don't want two of the best players in Australia to represent your country, so be it."
Nick and Bernard Tomic were put on notice last week after behavioural issues on and off the court.
Bernard was criticised when he used the handle of his racquet on match point, and also withdrew from another match in Rome only eight minutes into it.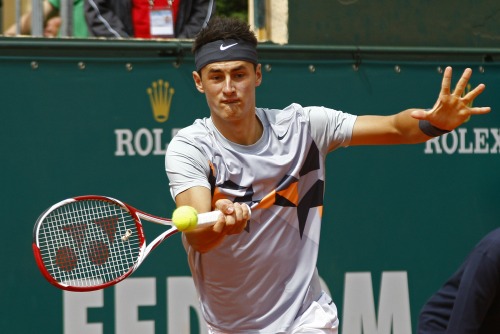 Kitty brought up the issue with him and described Bernard's behaviour as "appalling" when he said, "Would you care if you were 23 and worth over $10 million?"
Although Nick admitted that behaviour would be a factor in the selection to the Olympics, he defended Bernard's actions.
"Yeah, for sure I think, you know, the behaviour has to be monitored going into the Olympics, representing your country," said Nick.
"I don't really know what he was doing, but that one point he gets scorched for when he probably tried his heart out the rest of the match," he said.
While Bernard has seen himself kiss the dust, Kyrgios has been performing well; he beat Salvatore Caruso easily, and continues strong clay court form.
Although SMH reports that they could lose their spot at the Olympics should either of them keep opening their mouths or using the end of their racquet on match point, some sports fans are still keen to see him play in Rio.
@NickKyrgios why wouldn't people want you on the Aussie Olympic team? your the best Aussie player right now! #fukthehaters 🇦🇺🇦🇺

— geelong_cats (@kingkyrgiosss) May 8, 2016
Can't see why @NickKyrgios is getting grief. No outbursts and solid improvements over the last months. Keep going big dog.

— Dan Fuller (@Dan_Fuller1) May 8, 2016
Do you think it's fair for athletes to say what they want on social media?
Comments