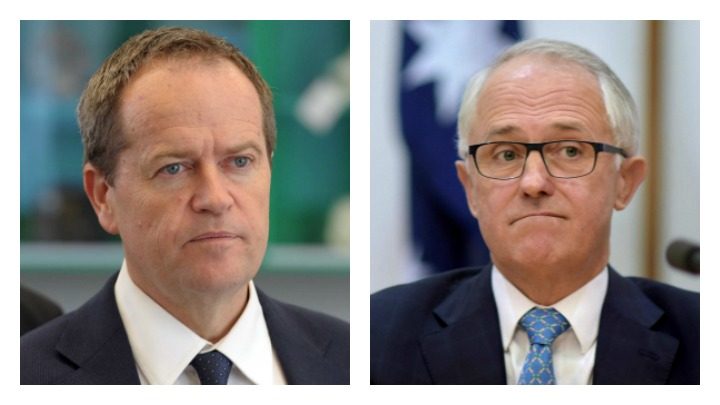 After only a few days of campaigning, Opposition Leader Bill Shorten has emerged as the hot favourite with voters.
Mr Shorten and Prime Minister Malcolm Turnbull have both been hitting the campaign trail hard, with numerous talk-back radio interviews and public events.
Now, the results have shown that voters are more in tune with what Mr Shorten has to say ranking him 42/100 over Mr Turnbull's 33/100, reports SMH.
The numbers have come as a surprise to many in the Liberal Party who banking on Mr Turnbull to bring in undecided voters thanks to his typically middle-ground views on social issues.
However, it looks as though the Liberal Party has been tainted by its past upheaval and people are looking for a change.
Mr Turnbull enjoyed a strong popularity rate for most of his term, but has been sliding in recent weeks with the budget announcements doing more harm than good.
Yesterday, Google released results showing that more people were interested in finding out news and information about Mr Shorten than Mr Turnbull, with a huge spike in searches for Bill Shorten over the past few days.
It's not over yet though, and if past elections are anything to go by there's still plenty of time for both politicians to gain ground.
Who will you vote for in the election? Will you vote for a major party or do you prefer the minor and independent parties?
Comments