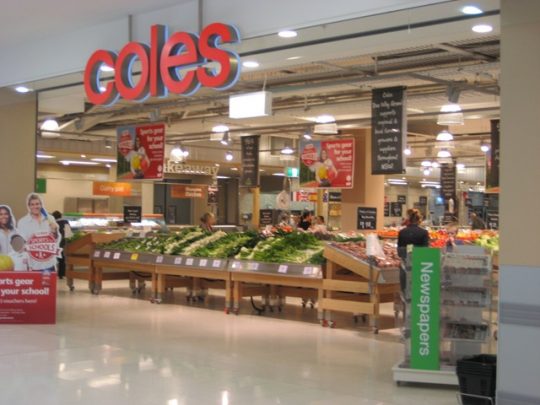 Coles has been finding ways to get people into their stores more frequently. So when ready-made meals became more popular with the busy crowd, they launched the "Food on the Go" fridges.
Boutique retail food brand, Brubecks was one of the small companies which supplied ready-made food to Coles.
Chef Jamie Whitlock developed a restaurant-quality range of retail foods which he began showcasing around Brisbane through Coles since 2014 and it became a hit.
Just last month, Brubecks shocked customers by announcing that they will no longer be supplying to Coles. Customers who had been dropping in to buy the food to suit their busy schedule were disappointed. One customer said, "I got so used to just getting Brubecks and when they stopped coming to Coles, I ended up just buying Coles instant salads." Brubecks have started supplying their ready-made meals to IGA.

Latest, Coles have revealed their own ready-made meal range. In fact, Coles has doubled the size of its Coles Brand ready-made meals range and reduced prices by as much as 28 per cent to squash Woolworths' renewed push into the $600 million chilled meals category.
Ready-made meals have become the latest weapon in the battle for market share between Coles and Woolworths.
Is that why they stopped stocking meals from the independent supplier?
Coles general manager meal solutions Charlotte Rhodes said to SMH, "The takeaway market in Australia is very strong but quite expensive if you want to feed a family of four or five ," Ms Rhodes, a former executive at UK retailer Sainsbury said. "We have looked at all the prices to bring them down as low as we can."
"People here genuinely love to spend time cooking," she said. "But customers are telling us their lives are more hectic."
The Australian chilled meals market is estimated to be worth $600 million a year but is starting to take off as more women enter the workforce and as the quality of products improves.
Coles' relationship with small suppliers have been a controversial one.
Last year, Coles refunded more than $12 million to small suppliers, on top of paying a $10 million court-ordered penalty for illegally squeezing them for funds.
Hopefully, independent business and small suppliers don't suffer in the quest of securing million dollar markets.
Would you buy Coles' ready-made food?
Comments