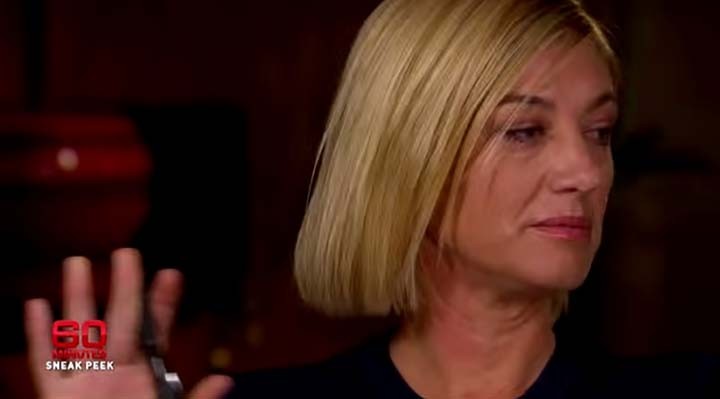 Tara Brown and three of her colleagues sit in a prison in Beirut right now alongside the mother they were trying to film getting her children back, and if the news stories that are being shared are true, their motive for being there must have some people in Channel Nine and Australian diplomacy shaking their heads.  Since when did tier one Australian current affairs shows intervene in or even broadcast international family custody battles, or, got forbid, play any role in trying to "recover" children on behalf of one parent in the battle? Surely that role sits with embassy officials and diplomats who are empowered with relationships in high places.
60 Minutes is a television show last time I checked.  They report on stories, they don't "become" the story.  Have we gotten so desperate in television for control of latest public furore that we lost perspective on what is reality TV and what is current affairs reporting?
It's a horrifying situation as it now stands.  Four people from 60 Minutes are being held, without arrest.  The mother has also been held, and the allegations are flying.   The arrest stems from what is being called a botched rescue attempt to grab back the two children their mother alleges have been kept in Lebanon against her will, Lahela, 6, and Noah, 4, by her former husband, Ali Elamine.
Allegations in the media include that 60 Minutes flew to Lebanon to document an attempt to take back her children from their father who allegedly took them on holidays last year and never returned them.  The process is said to have involved a child recovery agency.  The children were then grabbed at a bus stop in Beirut from the care of their grandmother. The child recovery agents were arrested not long after, along with the arrest of the 60 Minutes team, and the children have been returned to the care of their father.   There is serious allegations floating that the incident may have been funded by Channel Nine for up to $115,000. But the next stages of the debacle will all depend on how it unfolds from here.
At this point we don't know how or if 60 Minutes have been involved and why they were there.  And the questions that remain are now far more serious than if they were about television ratings.  There are serious political and diplomacy ramifications of what might have occurred and may still occur.  Everyone is left wondering who paid and for what exactly, and the longer the silence goes on the more worrying the situation appears to be.
60 Minutes have been reported to have denied the claims, which have allegedly been made in a signed statement by one of the detained child recovery agency personnel.
Ms Faulkner, the mother has now also been arrested, 24 hours later.
The Australian Department of Foreign Affairs and Trade says they are in close contact…
But we have to ask… Why 60 Minutes?  Why?  Was this an honest attempt to help a mother get her children back and film it for public viewing or were they trying to create reality TV?  In either case – is it in the childrens' interest?  And is it in the public interest as the journalist's code of ethics drives them to each day?
Comments