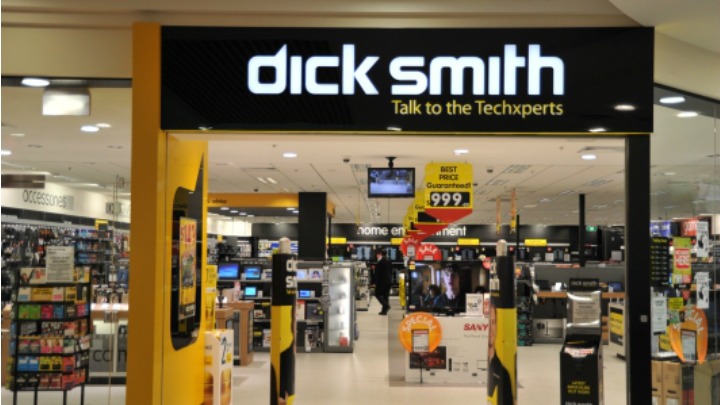 After months of consistently weak sales and the value of the company dropping significantly, could this mean the end of the road for Australia's most iconic electronics retailer Dick Smith?
There are reports todays that after a final attempt to save the failing company with what is being dubbed a 'suicidal' sale, Dick Smith has appointed an Administrator.
Customers have been left fuming with the news that the electronics stores have been instructed to no longer honour any outstanding gift cards or return lay-by deposits. This has left many with useless Christmas gift cards and or out of pocket.
Not only is the situation gloomy for customers but also for shareholders who have had their shares frozen and may only receive just a few cents back for the shares, reports the Daily Mail.
Dick Smith sold his chain of stores to Woolworths in 1982 who later sold it to a private equity firm. Industry experts have questioned the methods of how the firm managed to quadruple the company's value in just 12 months.
Even Mr Smith himself cautioned investors about the risk.
"You don't need to be bright to realise that a company worth 90 million one moment is unlikely to be worth 500 million 12 months later…. It was pretty obvious to me that anyone buying those shares would be taking a risk," he told Fairfax media.
Other experts say Dick Smith's could be the latest victim of online trading with giant international retailers crowding out the competition. There is hope the company may be sold on and saved at the eleventh hour, however for now, the future of Dick Smith is up in the air.
Will you be sad to see the end of this Aussie icon should it come to pass? Are you affected by the failure to honour gift cards?
Comments