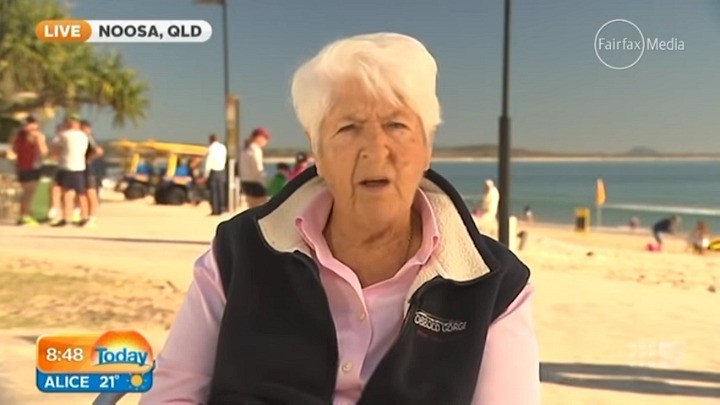 When it comes to speaking her mind, Dawn Fraser isn't backward in coming forward.
The Olympic swimming champion has come out swinging against fellow Aussie and professional golfer Adam Scott who announced he is skipping the Rio Olympics this year to focus on his individual career instead.
Dawn is not impressed with the decision as says Adam should put his country before his own career.
"Very sorry to hear that Adam Scott cannot fit it into his schedule to play for Australia at the Olympics," she said in a scathing Facebook post.
"Well done, Adam. Great to put your country on hold so that you can fulfil your own schedule.
"How much money do you want in life? Not showing much for your country.
"I guess working three jobs a week to secure my place as a Olympic swimmer has given me the strength to say what I feel about sporstmen and women that do this.
"Well done, Adam, may you enjoy your sport and the money you earn give you great pleasure.
"I am still trying to survive at 78 years of age but a very proud Australian."
It's the first time golf has been included in the Olympics in 112 years, so many people were expecting Adam to step up and play for Australia.
However, after a gruelling few years of touring for the game, Adam says he is tired and needs to focus on other personal and professional aspects of his life.
"My decision has been taken as a result of an extremely busy playing schedule around the time of the Olympics and other commitments, both personal and professional," he said in a statement.
Adam found worldwide fame after becoming the first Australian to win the Masters Tour in 2013 and securing his place as the world's number one player.
Dawn became a national hero when she won the 100 metre women's freestyle at the 1964 Olympics and since then she has been outspoken about a number of issues in the public eye.
She was once an independent member in the New South Wales parliament and on her website, declares herself to be "Australia's greatest Olympian".
While her comments about Adam have been met with support by many, some of whom are professional golfers themselves, others have questioned why she should get to attack Adam for such a personal choice.
What do you think?
Was Dawn Fraser out of line with her comments? Or is Adam Scott making the wrong choice putting his personal career before representing Australia at the Olympics?
Comments