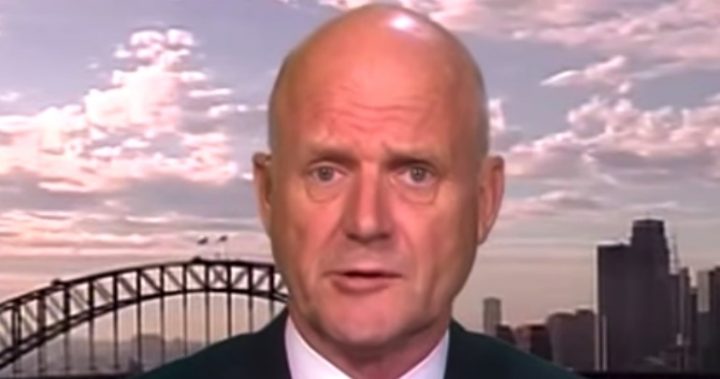 We're used to hearing our politicians come out and say controversial things – just look at Pauline Hanson and David Leyonhjelm for example.
On Friday afternoon, Leyonhjelm sent social media into overdrive over a controversial comment he made immediately after the horrific tragedy in Melbourne's Bourke St Mall.
By now you've probably all heard about or read his Twitter post.
If you missed it he re-tweeted a breaking news post about the tragedy, with the words "Probably one of those semi-automatic assault cars"
Probably one of those semi-automatic assault cars. https://t.co/8oUYMryALl

— David Leyonhjelm (@DavidLeyonhjelm) January 20, 2017
He immediately came under fire from Twitter users across Australia.
Read more: Senator's 'sickening' comments about Melbourne car rampage
But little has been said about his response to those complaints.
The controversial senator, who is among the politician's who have said they are sick of 'political correctness', posted a "hurt feelings complaint form" on Twitter on Friday afternoon.
The form, which has the official branding of the Liberal Democrats party, has gone viral on social media – and it's getting a mixed reaction.
Included on the form is several sections including "Where", "Who", "What" and "Resolution".
While it might look like a formal official form, it's actually far from it.
The Where section includes options such as "In person – When I interrupted their day" and "I wasn't even there at the time".
In the Who section, those with complaints can select "that horrid senator", "that prick of a president" or "Someone from the Liberal party – I'm too dumb to tell the difference".
But it's the What section that has people talking.
People can select options about what offended them including "pointed out that my opinion was not the same thing as 'fact", "told me to fuck off", "is a heteronormative cis white male scumlord" and "made fun of something I hold dear".
And that's the not the worst of it.
Tbe bottom of the form has a submission instruction in small print:
"Please feel free to roll up this piece of paper and stick it fair up your a***""
Yes, you read it right. Check out the form below to see for yourself.
.@vanbadham @theheraldsun Please use our official complaints form. pic.twitter.com/piuXLw20KT

— David Leyonhjelm (@DavidLeyonhjelm) January 20, 2017
What do you think about this? Do you think it's funny? or is David Leyonhjelm taking things too far?
Comments