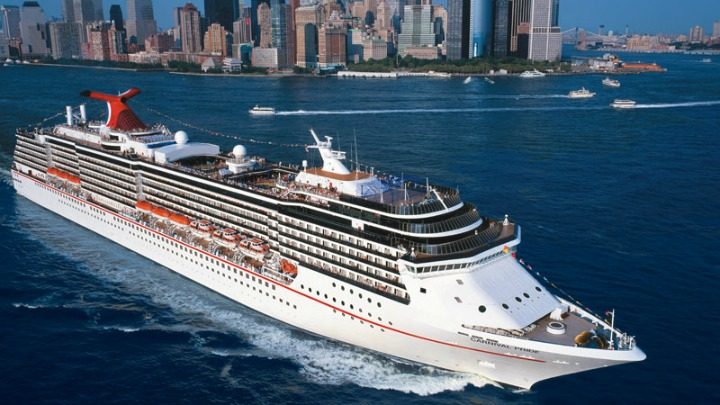 Passengers headed on a eight-day trip to the Bahamas got more than they bargained for when their cruise ship crashed into a overhead walkway in Baltimore yesterday.
The Carnival Pride was trying to dock in the US city when it somehow misjudged the distance and ploughed into the boarding bridge.
The walkway came crashing to the ground landing on three parked cars underneath it, crushing them the smithereens.
Thankfully no one was hurt, but plenty of people said it gave them a huge fright as they heard the bang and felt the ground shudder.
"Heard it like a crash and felt it and then heard something crashing from outside as well," passenger Debbie Squires told Baltimore's WJZ.
Carnival ship crashes into gangway in Baltimore. DETAILS: https://t.co/W8Cv4lU0Kz pic.twitter.com/mg3PYzzmrN

— 13News Now (@13NewsNow) May 9, 2016
By a rare stroke of luck there was no one walking through the boarding bridge at the time, which is often packed with travellers making their way to and from cruise ships.
Carnival Cruise Lines representative Jennifer De La Cruz said the damage to the ship was minimal and that it planned to depart on time for its next adventure.
Investigations into what caused the ship to crash are still underway.
It's the second cruise ship incident in the past few days with tourists forced to jump for their lives after their wooden ship caught fire in Vietnam.
The Aphrodite cruise ship was burst into flames while it was docked in Ha Long Bay.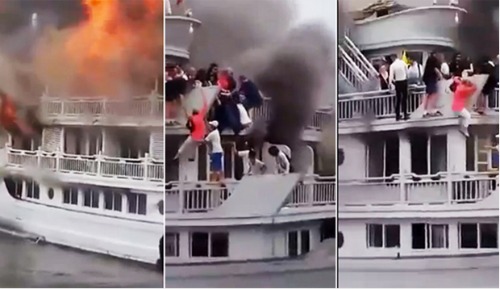 Passengers were seen jumping from the ship's top story as they tried to escape.
Aphrodite Cruises wrote a message to customers on their Facebook page saying they were "deeply saddened" by the incident.
"There are four people suffer minor injuries including one crew member," they wrote.
"More than 40 people on board with 37 foreign tourists who come from Taiwan, France, Switzerland, UK, New Zealand, Korea, and India. 33 passengers were taken back to Hanoi safely."
Have you ever been on a cruise ship holiday? Would you rather go on a cruise or land holiday?
Comments