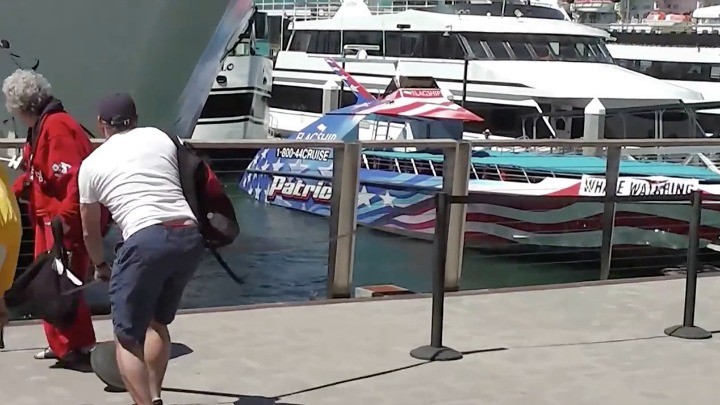 Onlookers have made a lucky escape only moments before a huge cruise ship crashed into the pier they were standing on.
The ship was returning after a whale watching expedition when it suddenly veered out of control forcing tourists to flee in fear.
Seven people on board the ship, named the Adventure Hornblower, were injured when it slammed into the pier in San Diego.
The video shows the tourists watching on in anticipation as the ship returned before realising something was very wrong and quickly running away.
One of the most terrifying parts of the video occurs just before the ships crashes into the dock, when an elderly lady in a red tracksuit is seen slowly trying to move out of the path of the oncoming ship.
A man rushes to her aid and the two get out of the way just moments before the ships plows into the pier.
Passengers said the crew yelled "brace for cover!" as it hit the dock causing damage to the bow of the vessel.
A mechanical malfunction has been blamed for the crash.
Have you ever been in a 'close call' situation like this?
Comments