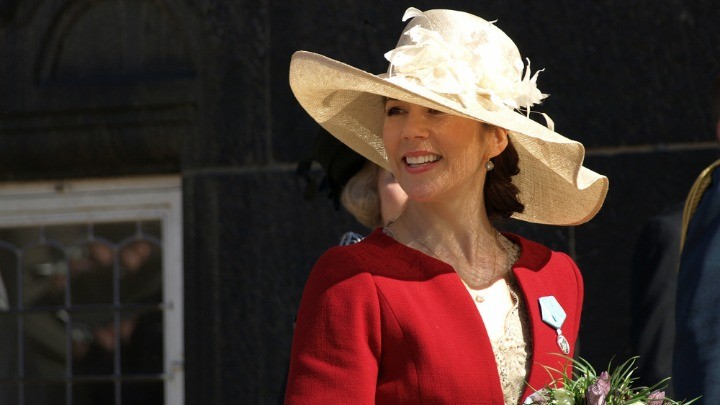 Crown Princess Mary of Denmark has appeared in a stunning photoshoot for Vogue Australia, the first time she has been on the cover in 12 years.
In an exclusive interview with the magazine Mary comfortably offered fresh insight into what life is like for her and her family behind palace doors, speaking of her role as a mother of four, her charity work and the other passions in her life, including her own Mary Foundation and the Women Deliver conference.
On the cover, the Crown Princess — wearing a stunning floor-length black gown and tiara — appears arm-in-arm with her husband, Crown Prince Frederik, as they walk the grounds of their home at Amalienborg Palace.
The Australian-born royal has worked tirelessly in her charity work over the years, proof she is committed and dedicated to the causes she puts her name to.
When asked if she sees herself as a role model, Mary says she is aware of it, but does not often think about it.
"I always find it difficult to speak of myself as a role model, you know, because I think it is other people and their impression of you that makes a role model… It's not something I consciously think about," the 44-year-old says.
Vogue's editor-in-chief, Edwina McCann says that throughout the interview Mary revealed herself to be at ease with her public life and position, and is "driven to use her influence and the privilege it awards her to further causes close to her heart: gender equality and sustainability".
Are there any causes you are passionate about? How do you go about advocating for them?
Comments