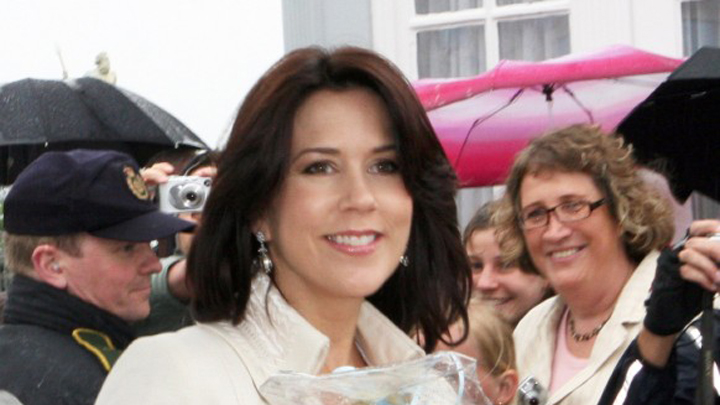 Crown Princess Mary has indulged her inner child during a visit to a kindergarten in Vallensbaek.
But while there was teddy bears, bubbles and lots of laughs the princess, who has long been passionate about education and women's and children's rights, was attending to increase awareness about bullying prevention.
Crown Princess Mary visited today a kindergarten where Mary Fonden has launched a no bullying project in Vallensbæk. pic.twitter.com/qjkhQAstsl

— Scandinavian Royals. (@crownprincely) May 24, 2016
It's hard, and shocking, to believe that children can be exposed to bullying at such a young age, but the princess's anti-bullying program — Free of Bullying — has been introduced into nurseries and day care centres.
Mary wasted little time getting down on the floor and playing with the kids. She exhibited sheer delight at blowing bubbles and singing songs, and even played with the foundation's purple Free of Bullying Buddy Bear causing gleeful responses in the children when she placed him on her head.
However, she also discussed the importance of preventing bullying for a very early age and how the programs have just as much relevance in preschools as they do in primary schools.
The program has now been rolled out across 40 per cent of all Danish schools.
Do you have grandchildren? What things do you do to have fun with them? Do you provide support and advice to them on the issue of bullying?
Comments