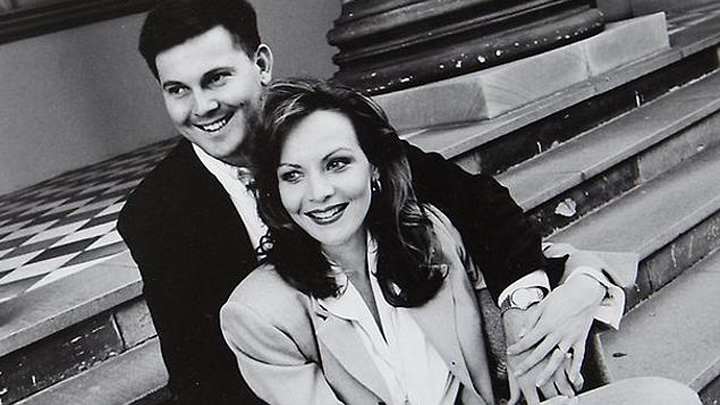 Two years after a Queensland jury found him guilty of murder, the High Court today heard arguments for and against the downgrading of Gerard Baden-Clay's conviction.
The Queensland Director of Public Prosecutions is fighting for the reinstatement of the former Brisbane real estate agent's murder conviction in the High Court of Australia, after it was controversially downgraded to manslaughter on appeal last year. The Court of Appeal ruled there was insufficient evidence to support the verdict of murder a Queensland Supreme Court jury reached in 2014, instead substituting manslaughter.
But this morning, Walter Sofronoff, QC, for the Crown, argued that Baden-Clay's cold-blooded disposal of his wife Allison's body and the lies he told police and continued to tell throughout his trial made him a man capable of murder.
Baden-Clay's defence team maintained there was still no evidence to prove their client had intended to kill his wife.
Defence barrister Michael Byrne, QC, was grilled at length about evidence his client gave denying he had anything to do with wife Allison's death.
The Crown argued this evidence from Baden-Clay meant the Queensland Court of Appeal erred in finding there remained a reasonable hypothesis that Ms Baden-Clay died unintentionally.
Justice Patrick Keane said the evidence was " inconsistent with any notion at all of an unintended killing by him." "Only an altercation that results in her death solves his problem," he said.
Queensland Law Society president Bill Potts says a decision on whether Gerard Baden-Clay is guilty of murder or manslaughter can be expected in two to three months. "The question that the High Court has to answer is whether the jury got it right in finding that Gerard Baden-Clay intentionally killed his wife or whether, as the defence contends, it was manslaughter, " he said.
The court has reserved its decision on whether to reinstate Baden-Clay's murder conviction.
This means an agonising wait of another three to six months for the members of Allison's family to finally have peace of mind and justice for Allison.
Allison Baden-Clay's sister, Vanessa Fowler, says the family remains determined to "achieve justice" and has been overwhelmed by community support. Ms Fowler said the process continued to be a "very long and challenging road" but she thanked the High Court for hearing the case and the Department of Public Prosecution for its tireless work.
The case has angered many people who say it's stories like this that encourage violence against women and prove that our justice system is not strong enough to protect those who need it most.
Do you think the High Court will overturn the decision of downgrading Baden-Clay's conviction?
Comments