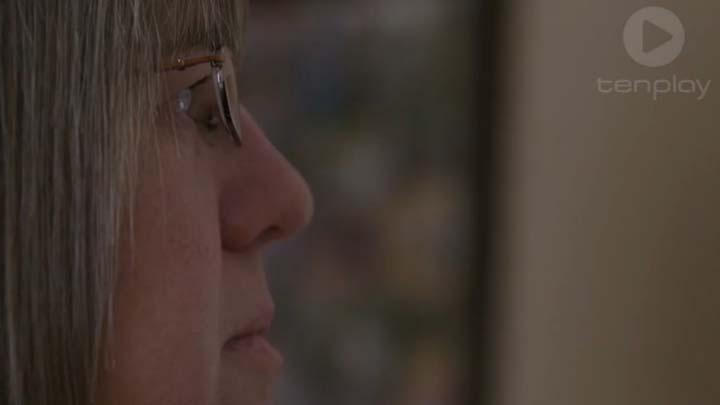 Never in your wildest dreams could you imagine your child or grandchild becoming radicalised but it happened to Sally Evans, whose son Thomas, aged just 21, fled the UK to join an al-Qaida-affiliated terrorist group.
Last night Ten screened the acclaimed documentary 'My Son The Jihadi' with an introduction by The Project hosts Carrie Bickmore and Waleed Aly, who said it will "stay with you long after you've seen it".
The documentary shows how a seemingly normal English boy became a murderous terrorist, and all while his mother helplessly watched in shock.
"You're struck by how ordinary he is and then how unusual the situation he ends up in is," Aly told news.com.au.
"Imagine what his mum goes through when she finds out that he's gone off and joined a terrorist group in Somalia. She's trying to reconcile this thing, where it's like, 'This is what my son has become, but at the same time he's still this kid that I brought up'.
"And there's also his brother as well — they grew up together and suddenly he's become a different person, and all those photos you look back on of the kids playing together are tinged with a completely different meaning.
"I think what's so interesting about the documentary is that it kind of presents all these contradictions to you. The contradictions she feels as someone who's ashamed of her son but nonetheless has a mother's love and concern for her son.
"She (Sally) was the first mum in the UK to speak out about her son becoming a jihadist. Secular mum, white background, no cultural or religious reference points to Islam … she had no idea about this stuff.
"This is such a special story because her voice is so unique … There is no PR sense to her. She just speaks her mind", Aly said.
Thomas was the first white British person to join Al-Shabaab, the al-Qaeda-affiliated militant group that was responsible for the 2013 terrorist attack on Westgate Mall in Kenya that killed 67 people.
He converted to Islam and started training in Somalia in what seemed like an instant – he'd changed his name to Abdul Hakim and left his mother behind in Buckinghamshire.
Over the course of the documentary, viewers see Sally and her son's lives play out over nine months, and shocking developments of how the boy became so misguided.
Thomas had a Somalian child bride, a stark contrast from what he would have done had he stayed in England. His mum said he had been raised a happy child, with no religious affiliations. He had ups and downs like everybody else. Searching for a reason why he became so different, Sally thinks it may have been a culmination of her divorce to his father, a bad breakup with a girlfriend and the loss of his job.
But perhaps the hardest part to watch was the moment when Sally finds out her son has been killed, via a badly recorded video on Twitter.
"Imagine discovering the death of your child on Twitter and being both devastated and relieved," Sally says in the documentary.
"Devastated because the child you brought into this world was killed after being brainwashed into pursuing a murderous cause, but relieved because the death of your child meant he could no longer harm innocent people".
The story of Thomas is not an isolated one, with Australians even joining terrorist groups. For Thomas Evans, he was simply a young man who was feeling rejected in all areas of his life, and was rescued by these people who promised him something.
"You'd be hard-pressed to watch this and think quite simply, 'That could not be my family'. And I think what we learn from it is that this phenomenon of radicalisation is such a big social problem. It expresses itself as violence and political violence particularly, but it's much more layered than that", said Aly.
Sally will be having an inclusive interview on The Project tonight to talk about her remarkable and devastating story.
Tell us, did you watch the documentary? Do you think parents should do more or is it out of their hands? 
Comments