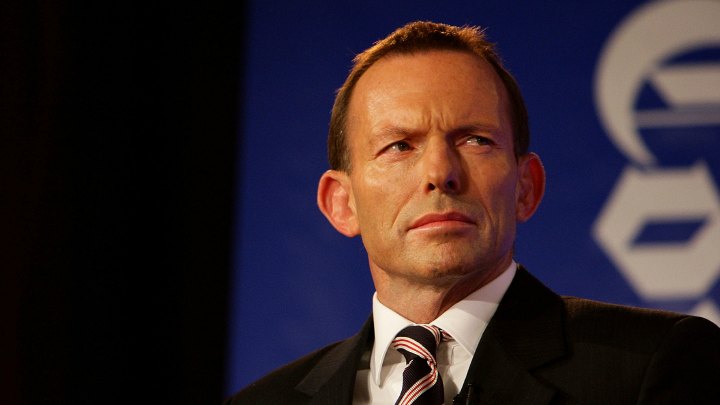 Former Prime Minister Tony Abbott is expected to put his name in the hat once more and contest his seat of Warringah at this year's federal election. Some Liberal party members say he is still holding onto hope that he could one day be Prime Minister again, despite being unceremoniously dumped from the position last year.
Mr Abbott is reportedly certain he can make a comeback just like his political heroes John Howard and Robert Menzies, and is being urged to try to win his seat again by his ­former chief of staff Peta Credlin. His ousting as Prime Minister came as a shock to many and he is said to still be "in mourning" over the loss. One Liberal source even said the former PM "appears from what people are saying to be quite bitter, quite resentful, in fact I think it's got worse".
While many former big players in federal politics have taken cushy jobs as Australian ambassadors overseas, Mr Abbott has refused to consider such a position. No doubt biding his time until he can make a bid for a position on the front bench again.
One man who isn't too happy about this news is Opposition Leader Bill Shorten who called Mr Abbott the "Terminator" after hearing the reports.
"I don't know about you, but like many Australians (I) share the relief that Tony Abbott's gone although I notice today that a bit like the Terminator, he's vowing to have Tony Abbott 2.0, he will be back," Mr Shorten told ABC radio.
Mr Abbott is yet to comment publicly on his plans, but it is clear to many that he will run again.
Would you like to see Tony Abbott return as Prime Minister? Would he get your vote?
Comments