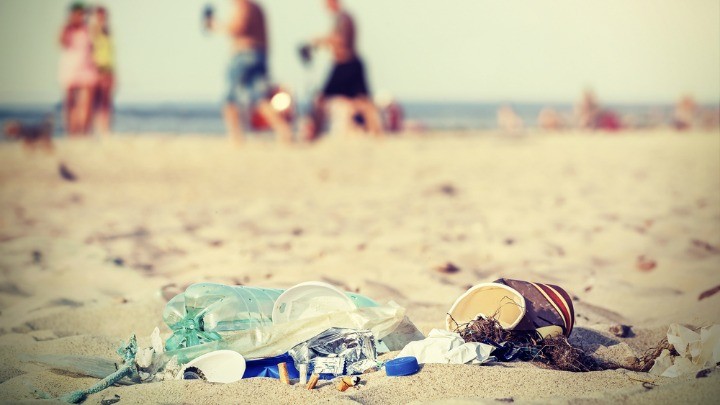 Don't you hate seeing litter dropped on the street or in our beautiful natural places? And how about a hand tossing rubbish out a car window – does it make you mad?
If so, you'll probably be right behind a private members' bill to raise the fine for litterers from $400 to $1000.
Only problem is, the bill has been flagged in New Zealand by Auckland Central's MP, National's Nikki Kaye who spent a morning working as a rubbish collector in the city.
"In just three hours I collected over three tonnes of rubbish from the CBD," she told the New Zealand Herald.
"If the bill is passed into law I would advocate for Auckland Council to impose the maximum fine possible for littering. We are a world-class city, the first stop for many international tourists and our city streets should reflect this."
"The message is simple – put your litter in the bin or take it home. Treat our city like you would treat your home or backyard. We all want a city we can be proud of – one that is clean and free of litter," she said.
Australia could certainly use more stringent litter laws to motivate people to change their behaviour. A recent study by Keep Australia Beautiful found that, while 90 per cent of Australians felt guilty about littering, a third of respondents admitted they kept doing it anyway.
What's more, 99 per cent of people surveyed said litter bothered them.
Clearly something needs to be done to push people into action – whether that action is taking their litter home with them, picking up rubbish from the ground, or just walking the extra few steps to the bin.
The Keep Australia Beautiful survey found food, cigarette butts and small pieces of paper such as receipts were the most typically dropped items.
It also revealed the most common excuses for littering were that the piece of rubbish was 'very small', that it was biodegradable and that there were no bins nearby.
"It's hard to believe that people will shop all day to bag a clothing bargain and line up for cheap petrol but they are prepared to spend millions of their taxpayer dollars on cleaning up litter,'' said KAB Chief Peter McLean.
Does litter make you mad? Do you think a $1000 fine would stop people from dropping their rubbish on the ground?
Comments