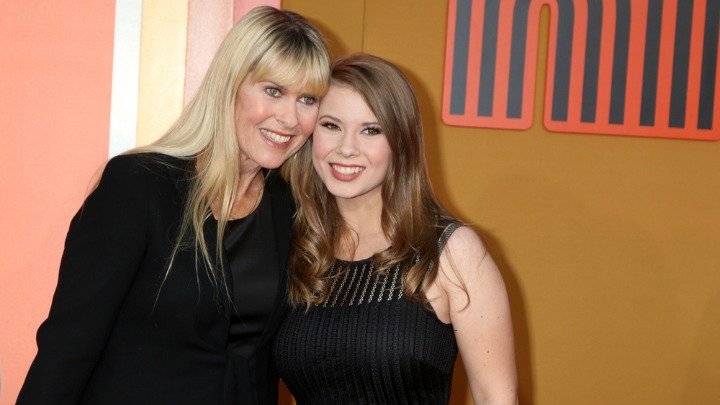 Kyle Sandilands just can't stay away from the headlines. Recently caught out having a dig at singer Adele, the shock jock let rip after an interview with Bindi Irwin fell through at the last minute.
Sandilands wasted little time blaming Bindi's publicist and threatened to ban the Irwin family from appearing on the radio show in the future.
"We were told 8 o'clock. I've changed the whole show around to allow Bindi on because I love the kid," Sandilands says before taking aim. "Some dumb publicist has ruined it now."
When it was confirmed that the reason for the change in plans was because a live television cross the 17-year-old was appearing on went late, Sandilands fumed.
"Dropped us for what? Do these idiots not realise we have more people listening to this than the whole audience watching the television? Stupid publicists."
Sandilands co-host Jackie O agreed that the situation was "not good".
"Irwins are now banned for life," an angry Sandilands said.
However, Jackie O was quick to come to the defence of the teen.
"It's not her fault. She wouldn't even know about it," she countered.
Word of the ban must have spread to the Irwins and it wasn't long before Kyle and Jackie O were talking to Terri Irwin, Bindi's mum.
Terri did her best to calm the storm that had erupted with Kyle saying, "No, no, no. We're just trying to get the word out about Bindi turning 18 and set the record straight about all the great goss and it's so exciting."
When Bindi joined the conversation shortly after one could assume that the ban was definitely not going ahead.
Was Kyle's response appropriate given most celebrities have multiple media commitments? How did you celebrate your 18th birthday?
Comments