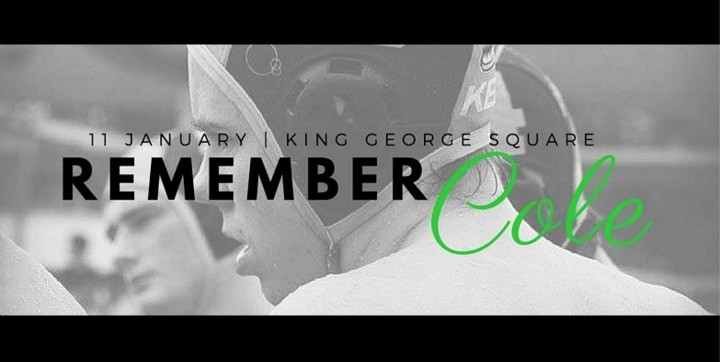 Today friends and family of deceased water-polo player Cole Miller will draw attention to the dangers of coward punches. Landmarks around Australia will be lit green, to celebrate the 18-year-old's life and sporting achievements.
Cole Miller passed away earlier this month, following a shocking one-punch attack in Brisbane. Now his family are hoping to send a message of "love and respect".
"We believe all mothers and fathers shouldn't have to worry about violence to their teenage children who are going out and enjoying a good time with mates", a statement released by the family said.
The Remember Cole Miller rally is expected to draw over 3,500 people in Brisbane to remember the young man, and draw attention to the scourge of coward punches.
Independent senator Glenn Lazarus is expected to attend the rally, where everyone has been asked to wear green, which was Cole's team colour.
"Cole was a wonderful young man and a friend of my son", Senator Lazarus told newspapers.
"The coward punch is one of the most gutless, senseless and cowardly things a person can inflict on another human being… We need to stop the senseless violence."
The heart-breaking circumstances have prompted some Australians to ask whether we are doing enough to protect our young men.
Some have argued that lock-out laws need to be changed, with last drinks being called by 2am in pubs and nightclubs.
Other Facebook users have said, "the government needs to have a education plan for school leavers about this… Too many lives lost to something so wrong".
Whilst another added, "why has the government got to do anything? I am sorry, but to me, all this starts at home. From birth. Respect for fellow man… I was taught to respect everything when I and my brothers were growing up".
Are you worried about your loved ones going to pubs and clubs? Are governments doing enough to create safe nightspots, or does the education about coward punches need to start at home?
Comments