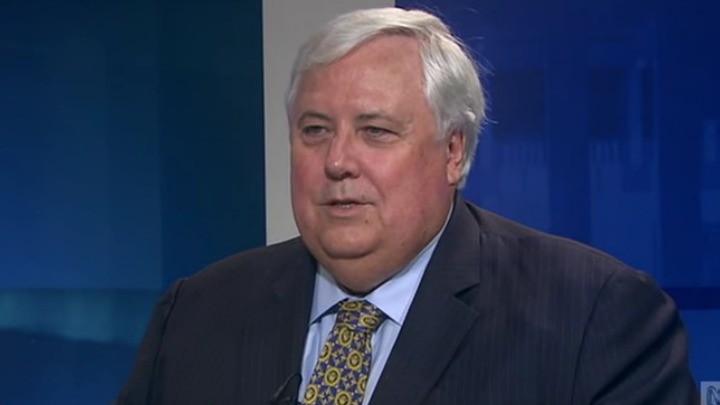 After a disastrous week at his ailing Nickel refinery and revelations he shifted millions of dollars from the business to fund his controversial political aspirations, Clive Palmer is being urged to quit politics once and for all.
Palmer has attracted attention for all the wrong reasons ever since he announced his foray into politics, from recruiting Jacqui Lambie who later quit the party after a spectacular falling out, to swearing on live television and walking out on interviews, it's been an interesting story to follow to say the least.
Despite his numerous political gaffs though, Palmer still has a small legion of passionate followers who say he has been unfairly picked on by other politicians.
Palmer has been under attack by his fellow pollies ever since he entered the arena and it  doesn't look like they'll be backing down anytime soon, with Liberal MP Christopher Pyne saying he would rather vote Labor than for an Independent like Palmer. This has some people wondering if Palmer was doomed from the outset, with big names from both Liberal and Labor cutting him down whenever they have the chance.
Palmer ran on the promise that he would listen the people's needs and that years of running a large company meant he had the leadership skills to pull it off.
Despite his claims of excellent business skills though, Palmer is now reportedly in talks with administrators who are looking to reclaim $60 million paid to the Palmer United Party and the mining magnate's Coolum golf resort.
This comes off the back of revelations that Palmer fired 200 workers last week and told them he didn't have enough money to pay their redundancies.
So is it a case of the big pollies in the playground picking on the new kid? Or has Palmer simply bitten of more than he can chew?
Tell us what you think.
Should Clive Palmer quit politics? What could he have done differently?
Comments