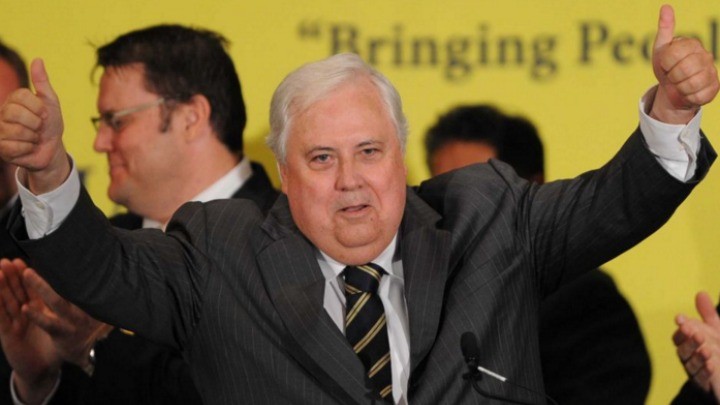 He's been in a spot of bother recently, so it's understandable mining magnate and politician Clive Palmer got a bit hot under the collar when talking with David Koch on Channel 7's Sunrise program.
Since news broke earlier this year that Palmer's nickel refinery in Townsville was set to close, forcing hundred of employees into unemployment with no sign of entitlements, the spotlight has been shining brightly on the businessman.
The report into the collapse of Queensland Nickel makes allegations of a criminal nature that must be further investigated by the corporate watchdog. It also alleges that Palmer was acting negligently in  his role as a director for the company.
It has recommended that the company be liquidated.
Koch gots things off to a flying start when the pair met for the live interview, which immediately had Palmer scrambling to defend himself.
"This is the biggest beat-up," the larger-than-life MP said, before embarking on a tirade about the media's inability to report fairly on the thousands of people across Australia who have lost their jobs as a result of the resources boom.
Koch hit back saying, "You are accusing everyone else of not looking after workers. You've got some directly responsible for you and you're actually not supporting them."
The verbal stoush between Palmer and Koch follows the ABC's Four Corners program investigation into the rise and fall of Palmer's business empire and political career.
Political players, former colleagues and sacked workers of Queensland Nickel spoke out in the program. The program also revealed Palmer remained heavily involved in the spending decisions of the nickel refinery after he was elected MP in 2013.
Clive Palmer Answers AllegationsThings got heated between Kochie and Clive Palmer this morning… Great to see such vehement debate! #sun7

Posted by Sunrise on Monday, April 11, 2016
Is the media targeting Clive Palmer?
Comments