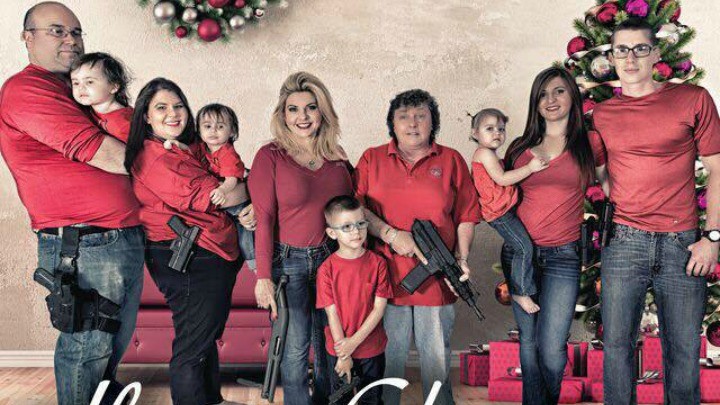 In the wake of the San Bernardino massacre, which has now been confirmed as an act of terrorism, it seems it's not just ISIS that's arming itself for war. But to what end will this arms race come?
Speaking at the graduation ceremony of a Christian university in the US, the campus president urged students to carry concealed weapons on campus so they could fight back in the event of an armed attack.
President Jerry Falwell Jr told the students, "I've always thought if more good people had concealed carry permits, then we could end those Muslims before they walked in.
"Let's teach them a lesson if they ever show up here!"
The president's call to arms was met with rousing applause from the audience, and he advised students to take the free class offered by campus police to obtain a permit to carry a concealed weapon.
He told the media that he was now carrying a gun while at work, reports Time.
"If anything we need more people with concealed carry permits," he said.
Meanwhile, the state representative for Nevada has posted her family Christmas picture, in which her two daughters and their husbands, her mother and grandchildren pose with their imposing weapons.
The Republican politician is the third from the left in the picture below and above. She is a long-term advocate of automatic weapons and her five-year-old grandson Jake, holding a Walther P22, is just five years old.
Interestingly, the father of the San Bernardino shooter told an Italian newspaper his family was anti-guns.
Mr Farook recalled a time when he'd seen his son with a gun. "I became angry. 'In 45 years in the United States,' I yelled: 'I have never had a weapon.' He shrugged his shoulders and replied: 'Your loss,'."
"I cannot forgive myself. Maybe if I had been at home, I would have found out and stopped him," he said, according to CNN.
What would you do if you were living in the US? Would you want to carry a gun or would you stay away from them?
Comments