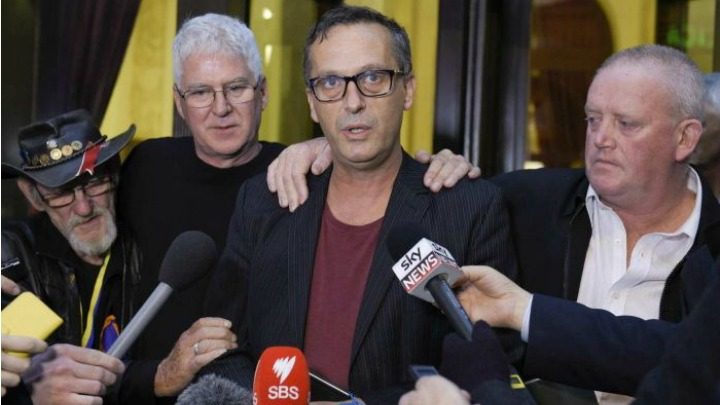 One of the men at the centre of the inquiry in child sex abuse by the Catholic Church has been accused of being dishonest about his own history as an abuser.
David Ridsdale was one of the high-profile members of the group that travelled to Rome to hear Cardinal George Pell give evidence for the inquiry and regularly addressed the media as the unofficial spokesman for the survivors.
Now though, a man named Corey Artz has spoken out about the abuse he suffered at the hands of Mr Ridsdale, saying he was shocked to see him in the media after what he had done.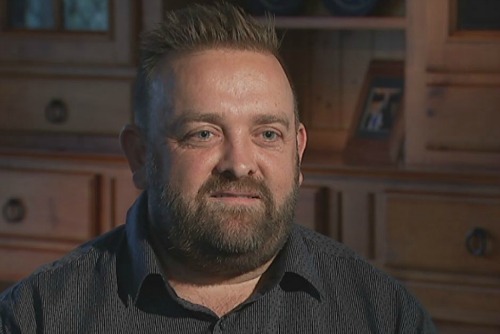 Mr Ridsdalde himself suffered through fours years of sexual abuse at the hands of his uncle, a Catholic priest, but was charged with two counts of indecently assaulting a young victim in 1995.
He pleaded guilty and was placed on a 12-month good behaviour bond, with the magistrate noting that the behaviour was influenced by the abuse he had suffered at the hands of his uncle.
After watching Mr Ridsdale plead with the Catholic Church to own up to what they had done, Mr Artz has broken his silence saying he wants Mr Ridsdale to be equally honest about his own past.
"I am just surprised he gets up there and speaks as he does when he knows of his past, he knows he has done wrong," Mr Artz told ABC's 7.30.
Mr Artz, who is now 43 was 12 years old when Mr Ridsdale abused him.
The two met at the YMCA where Mr Ridsdale, 18 at the time, was a leader.
Mr Artz said the abuse happened on three occasion before his family moved interstate and he as able to escape.
He said that after Mr Ridsdale first abused him he warned him against telling anyone.
"Afterward was the threats of 'The devil will kill your mum and dad if you ever say anything to anyone'," he said.
It took Mr Artz 10 years of struggling with shame and fear before finally say something to the Ballarat police.
"I was more hoping he would have been punished in a way child abusers should be punished," Mr Artz said.
"I certainly feel sorry for David. I don't think any child should have to go through it.
"But I don't believe abusers abuse.
"There is no excuse for child abuse."
When Mr Ridsdale began to appear frequently on television during the Royal Commission, the memories became too much for Mr Artz, whose wife had to take him to hospital after he he contemplated suicide.
The revelation has come as a shock to many of the other abuse survivors who travelled to Rome with Mr Ridsdale.
Abuse survivor Andrew Collins said Mr Ridsdale downplayed what happened.
"(He said) there was a small age difference between the two, he told me 17 and 16, he said he had just flashed at the person and that was it," Mr Collins told 7.30.
"(It's) the deception that is the hardest part.
"As survivors you have trust issues, and when you put your trust in somebody and they betray that trust it is akin to being abused all over again.
"Some survivors I have spoken to are devastated, there has been tears, there has been a lot of anger and a lot of disbelief."
While the revelations have angered many people they have also raised more questions about the ongoing effects of abuse on young children.
While experts say being abused does not make you an abuser, there have been cases where young victims grow up to emulate some of the same behaviour they endured themselves.
Mr Ridsdale is yet to comment on the issue.
What are your thoughts?
Comments