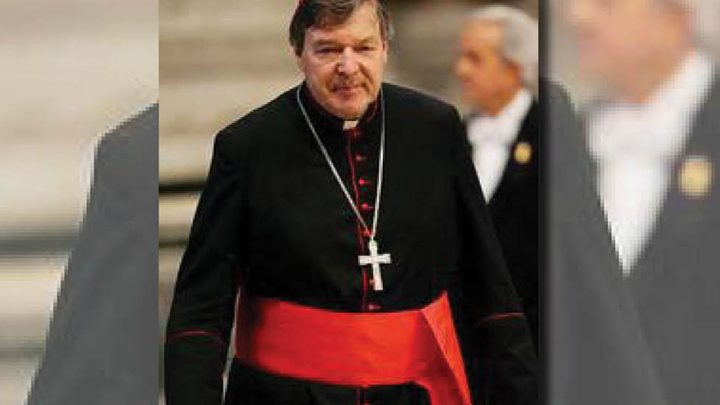 Cardinal George Pell, the Australian Cardinal at the centre of the Child Abuse Royal Commission who presented himself as unable to fly home for questioning earlier this year due to medical risks of heart failure is clearly recovering well.
Just six weeks after he provided his testimony by video link rather than in person at the Australian hearing, he has been photographed in a Piazza in Rome, tucking into a large plate of steak and chips, and washing it down with a beer.
The sight is enough to rile most Australians who take the Royal Commission very seriously.  The Cardinal, said to be number three in the Vatican, and controller of their finances, met his colleague in the square and found their way to Domiziano restaurant where they were photographed by The Daily Mail.
Pell's testimony on March 3 concluded his evidence to the commission after just four days of testimony.  Sufferers called it a grand disappointment.
In the Ballarat diocese in which he was leader, five priests were named as sexual abusers during the 1970s.  When asked why there was so many in Ballarat East, the Cardinal said it was a "disastrous coincidence".
"I wouldn't for a minute think that [the Christian Brothers] put all these people together for a specific purpose," he said.
The Ballarat survivors have rejected his testimony as deception and felt he wasn't telling the truth.
The Daily Mail reported that Cardinal Pell, 74, submitted a two-page medical report in February which stated a flight to Australia to give evidence would severely impact his health and possibly lead to 'heart failure'.
Does seeing Pell like this anger you?
This story comes hot on the heels of another about one of the accusers of the Catholic Church who has this morning been accused of being dishonest about his own history as an abuser.
Comments