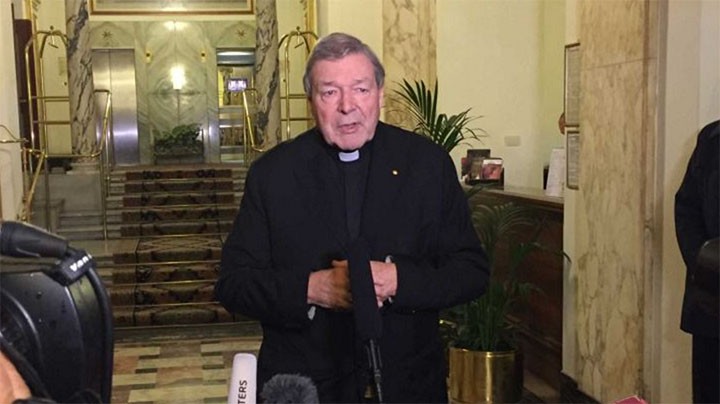 The four days of testimony by Cardinal George Pell are now over, and all the sufferers got was a batch of grand disappointment it seems.  Yet Cardinal Pell said he hoped the past four days had "contributed a bit to healing, to improving the situation" .
In the Ballarat diocese in which he was leader, five priests were named as sexual abusers during the 1970s.  When asked why there was so many in Ballarat East, the Cardinal said it was a "disastrous coincidence".
"I wouldn't for a minute think that [the Christian Brothers] put all these people together for a specific purpose," he said.
The Ballarat survivors have rejected his testimony as deception and felt he wasn't telling the truth.
"We feel we have been deceived and lied to," survivor Philip Nagle is reported saying in the ABC.
Pell is saying that he will meet with survivors in the next 24 hours while they are in Rome.  The survivors are not say he is choosing his own path and will need to live with those choices.  They want the Church to step out of the shadows and accept responsibility for the damage they have done to people's lives by allowing sexual abuse to continue for years and years.
The group of affected people who have travelled to Rome have requested a meeting with the Pope this Friday and there is some belief that this might happen.
"We feel George has not been honest nor truthful. George will have to live with this chosen course."
Cardinal Pell has made a number of statements that have inflamed people during this week, including saying that Gerald "Ridsdale's crimes were not of much interest to me" at the time."  and he has publicly apologised.
"I regret this choice of words. I was very confused, I responded poorly," Cardinal Pell said today.
"I have never enjoyed reading the accounts of these sufferings and I tried to do that only when it was professionally and absolutely appropriate, because the behaviour's abhorrent and painful to read about."
The big question we have to ask today is whether the Cardinal's role at this hearing was to contribute to healing as he said; or whether it was to uncover the remorse of the Catholic Church and help people deal with what went on through an open and honest admission of error?
Comments