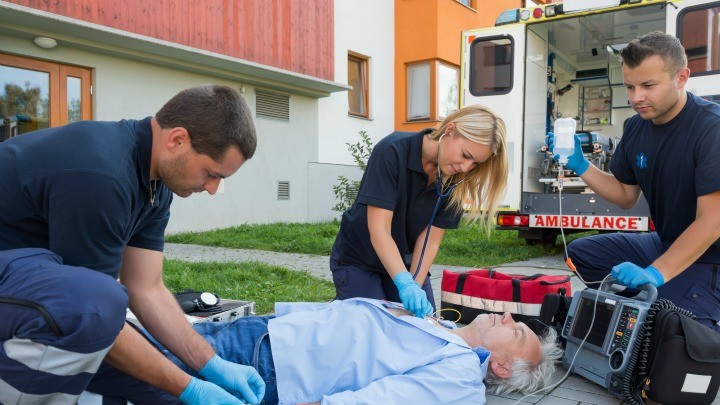 Emergency services work on Australia's frontlines, saving lives and protecting people every day. As such, the fact that paramedics may be armed with non-lethal weapons is a national indictment.
Deliberate attacks on paramedics have risen by 67% over recent years, with 170 assaults this year alone.
Last week, paramedic Brad Johnson was attacked by a patient in his ambulance. Mr Johnson was left with serious facial injuries, and was lucky not to lose his life.
This sickening incident has prompted discussion of whether tasers and capsicum spray are necessary to protect paramedics on the job.
The Minister for Health and Ambulance Services, Cameron Dick, has said he "can't rule anything out".
"I'd like to listen to paramedics themselves, and their representatives and leaders in the ambulance service about what the next steps are", Mr Dick added.
Paramedics themselves are also calling for restraints and video cameras in every ambulance. They'd like to receive more detailed information from police first responders.
"We're calling on the government to take immediate steps, to make sure the lives of paramedics are not put in jeopardy", said United Voice representative Gary Bullock to Channel 7.
Meanwhile, the patient who assaulted Brad Johnson has been released on bail, in a move that has outraged many.
"If it was a police officer or a member of the judiciary that was attacked on Friday night, would the perpetrator be out on bail?" asked Mr Bullock.
The fact these discussions are even necessary is a national disgrace. Emergency services, and paramedics in particular, deserve to feel safe as they protect the safety of other Australians.
Are you disgusted that paramedics are being attacked on the job? How can we better serve those brave Aussies who serve us?
Comments