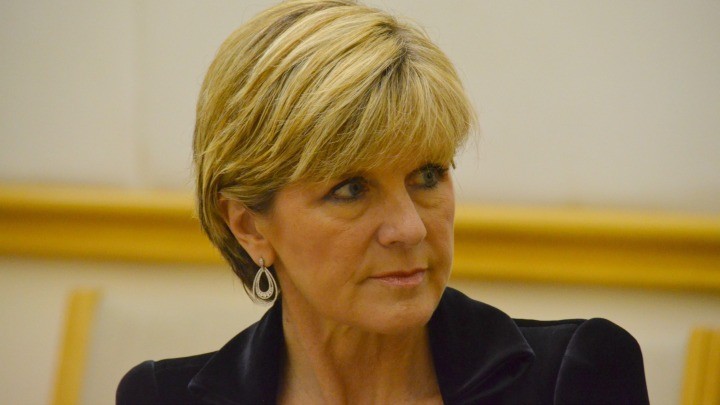 Julie Bishop has previously been described as an "Iron Lady", and the 59-year-old Foreign Minister will need all her fortitude when it comes to navigating political tensions between Australia and China.
Yesterday, it was confirmed that China has placed surface-to-air missiles alongside Australia's key trade routes, throughout contested waters of the South China Sea.
Ms Bishop described this as problematic for Australia, America and the world. "Any militarisation of the ­islands would be a serious concern to not only the region – but globally", she said.
However, China's Foreign Minister has hit back, disparaging the blossoming friendship between Japan and Australia.
"We do hope, in its military co-operation with Japan, Australia will take into account this historical context and take into consideration also the feelings of people of Asian countries", Minister Wang Yi said.
Julie Bishop was having none of that though. "We don't believe that either nation (China or Japan) is forcing us to choose or place a priority over another", she said in Beijing overnight.
"We don't think it is helpful to seek to prioritise friendships, Australia seeks to be a friend to all", she added. "We have been consistent in saying… in no uncertain terms that there be no militarisation".
Tensions in the South China Sea may continue to rise, because the area is rich in oil and gas. China, Japan, Malaysia, Vietnam, Brunei and The Philippines all have existing territorial disputes there.
As The Australian reported today though, "in truth, both China and Japan want to woo Australia onto their side in an increasingly divided and contested Pacific".
We only hope our so-called "Iron Lady" is strong enough to represent Australia's national interests.
Do you think Julie Bishop is strong enough to withstand criticism from China? Are you worried about the Chinese placing missiles along key Aussie trade routes?
Comments