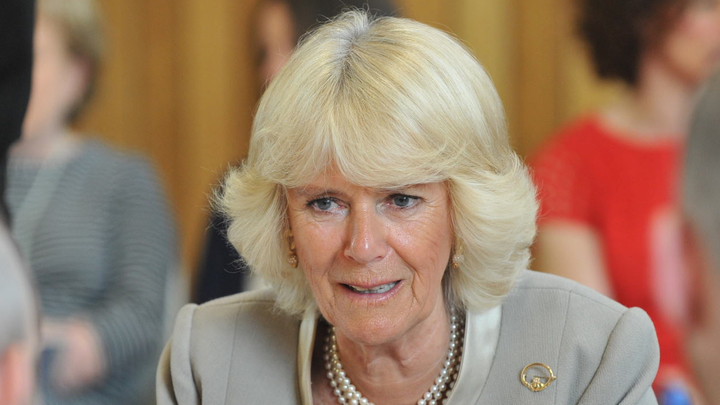 When an event is attended by the likes of actor Sir Patrick Stewart, singer Alesha Dixon, and actress Julie Walters it might be easy to be outshined. However, the Duchess of Cornwall stood her own in a beautiful floral dress.
Camilla's guests include Sir Patrick Stewart, Julie Walters, Alesha Dixon and Louiza Patikas – Helen in The Archers pic.twitter.com/7H4gtrU5T0

— Emily Nash (@emynash) July 14, 2016
Camilla was speaking at an event to help bring attention to the issue of domestic violence in the UK. "Domestic abuse remains a hidden problem in our society. It is characterised by silence – silence from those who suffer, silence from those around them and silence from those who perpetrate abuse" Camilla said in her speech. She continued "This silence is corrosive: It leaves women, children – and men – carrying the burden of shame, it prevents them from speaking out about their abuse and it prevents them from getting help. And at its worst, it can be fatal."
Not a royalist but I admire and applaud #Camilla for using her position & profile to highlight the trauma and horror of domestic abuse

— Katrina Buchanan (@MsKinLondon) July 14, 2016
What do you think of Camilla's dress? How do you feel about what she had to say about the horrible problem of domestic abuse?
Comments