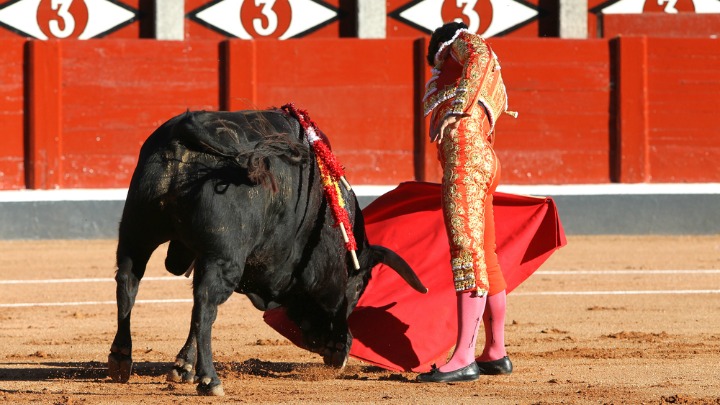 With the annual running of the bulls set to take place on July 6 in Spain, animal rights activists are stepping up their protests and calling for the "cruel" festival to be banned all together.
The festival is held in Pamplona each year and sees thousands of people descend upon the city to partake in the event where they are chased through the streets by the bulls.
The festival has long divided people, with some revelling in the tradition and others branding it as animal cruelty.
Francisco Vasquez Neira, president of Spain's Animal Naturalis, a co–sponsor of this year's protest, said they were aimed squarely at ending bullfighting itself.
"Thanks to political changes in the city and the country, we think that it is possible to ban bullfights as a first step and to later ban the running of the bulls itself," he said.
"It is a cruel, violent and bloody way for bulls to be executed," said Kirsty Henderson, animal rights group PETA's campaign director for the festival.
"We will have 54 activists stand in the town square each holding a bucket of fake blood, wearing briefs but nothing on top, and on cue they will pour the blood over their heads."
For the festival, participants dress in all white with a red scarf tied around their neck. They then line the streets and run through the town as they try to avoid being gored by the rampaging bulls.
Many say the event is clearly distressing for the animals, some of which are injured during the festival or killed when it is over.
The festival has been going since the 14th century and protestors say it's long enough and that it's time to put an end to the "abuse".
What are your thoughts on this?
Should the festival be banned? Or should it be protected as a time-honoured tradition?
Comments