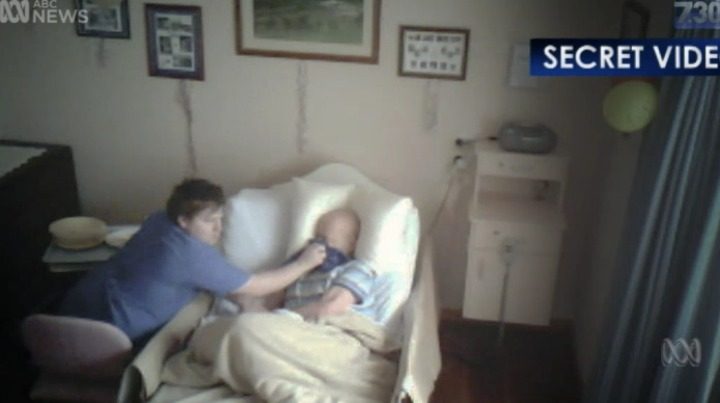 Following the horrifying abuse of an elderly dementia patent in an aged care facility, there are calls for all aged care workers to be subjected to the same registration process as nurses.
Earlier this week, the ABC's 7:30 program aired footage showing a carer holding a napkin over an 89-year-old man's face and roughing him up as he lay defenceless in bed.
The footage was shocking to say the least and has lead to calls for a drastic overhaul of the system.
South Australian Nursing and Midwifery Federation's Elizabeth Dabars said she has been lobbying for these changes for years and it seems it was only a matter of time before something is terrible happened.
"At the moment enrolled nurses and registered nurses are certainly regulated or registered through the Australian Health Practitioners Regulation Agency," she told ABC.
"We believe, and we have been lobbying for many years now, that care workers should also be regulated through the same system."
After seeing the footage, many people agree with her and are calling on the government to make changes sooner rather than later.
The other tragic side of the story is that when the elderly man's daughter reported her initial suspicions of abuse to staff at the facility, she was ignored and brushed aside.
It was only when she took matters into her own hands and set up a secret camera in her father's room that she caught the abuse on film.
(Warning: distressing footage)

Every year there are about 200 allegations of abuse in aged care.
Does it seem strange to you that we would make our nurses be registered but not our aged care workers?
To many it doesn't make sense that we would allow people to do this kind of work without a proper system to hold them accountable…
What are your thoughts on this?
Should aged care workers need to be registered? Would you feel safe if you had to go into a care facility one day?
Comments