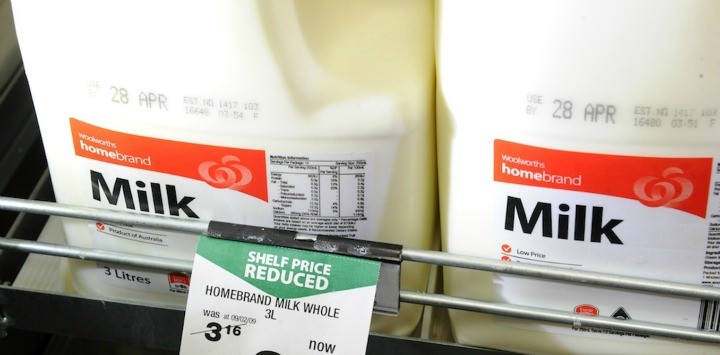 If you're a fan of Woolworths Homebrand products you might want to stock up while you have the chance as the supermarket giant has announced plans to scrap the generic line.
Woolworths says it is ending its Homebrand range and rebranding it into a new line called Essentials after struggling to compete with Coles and Aldi.
Although Homebrand products are actually some of the cheapest available at supermarkets, that hasn't been able to save the ailing line as customers have headed to Aldi is droves believing they can get better quality for the same price there.
Woolworths' chief executive Brad Banducci said Homebrand has an image problem with the basic red and white logo creating a "perception problem" with customers.
"The issue we've got with Aldi is providing the same value experience in our store as you would in an Aldi, which requires us to rethink and re-engineer some of our entry-level products," Mr Banducci said at the time.
Homebrand has been in Woolworths' stores since 1983 and was a trusted product in many Australian households for years.
The phenomenal rise of Aldi has crippled the brand though forcing Woolworths into panic mode.
Woolworths Essentials range is already in stores with a range of non-food products such as paper plates, disposable cutlery and rubbish bags.
The first foodie item to hit the shelves under the Essentials label will be honey, which will sell for 86 cents per 100g – or $5.99 for a 700g bottle.
Are you sad to see the Homebrand range go? Do you think Aldi sells higher-quality products than Coles and Woolies?
Comments