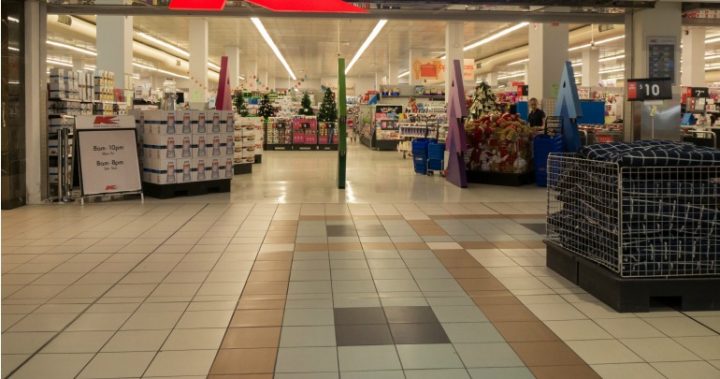 Despite Australia's large obsession with buying 'cheap stuff' the news for the country's big discount retailers has been pretty grim in 2016.
It's not surprising really — with unemployment, low wages growth and everyone struggling to deal with property prices it goes a long way to explaining why supermarket chain Aldi has been going so well.
Why then are the big discount retailers Big W and Target struggling then? The companies that once pulled big profits have seen a steep decline in revenue over the last two years. In fact, Big W (with 186 stores across the country) is in all sorts of strife at the moment, especially after its CEO recently resigned.
You could say that our love affair with low, low prices has opened up new opportunities with online shopping, which means you don't have to 'go to the shops' to get what you want anymore.
However, discount giant Kmart has been a shining star in all of this.
Always good for well-priced items and it's continuing to increase its profits year-on-year. You love a good bargain and Kmart is happy to accommodate your needs.
Of course if Big W and Target continue in their downward spiral, who will Kmart turn to for competition?
Word on the grapevine is that it won't be long before the United States' retailer Amazon could be coming to play. Of course there is no comment from the giant itself but here's why it'll be good for you:
It will sell general merchandise including clothing, beauty products, office products and sporting goods among other things.
It will likely sell fresh food.
It is looking at having distribution centres in regional areas.
It is already proven as a place to shop online.
Do you shop at Kmart, Target or Big W? What do you look for when doing your shopping? Do you shop online?
Comments