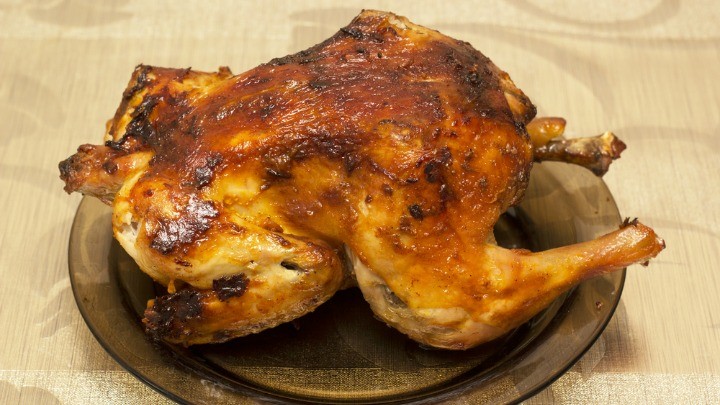 Most people love the convenience of being able to pick up a nice roast chook from the supermarket, and with both Coles and Woolworths slashing their prices it seems like customers are onto a win-win situation.
But is this really good news for everyone?
In January Coles and Woolies slashed their prices for a roast chicken from $11 to $8 at Coles and $7.90 at Woolworths.
The price cuts came in a bid to compete with Aldi and CostCo and put huge demand on farmers who had to deal with the sudden spike in demand thanks to the new low price.
While customers are enjoying the price cut and the extra dollars in their pockets, some say it's ripping off farmers who don't see nearly has much profit as they should from the deal.
Lenard Poulter, the founder of Lenard's chicken says the supermarkets are damaging the "national supply chain in the long term".
"When you have Coles and Woolworths standing over suppliers telling them what they want them to sell their goods for and demanding they set their price accordingly, they will force those suppliers out of the market," Mr Poulter told SMH.
He also warned that smaller business cannot compete with the massive price cuts saying the pressure on them is "unsustainable".
Coles insiders say the supermarket did not ask farmers to reduce the cost of their chickens, but it is a claim that has been met with skepticism by some.
Where do you buy your roast chicken from? Do you think huge price cuts like this are unfair on farmers?
Comments