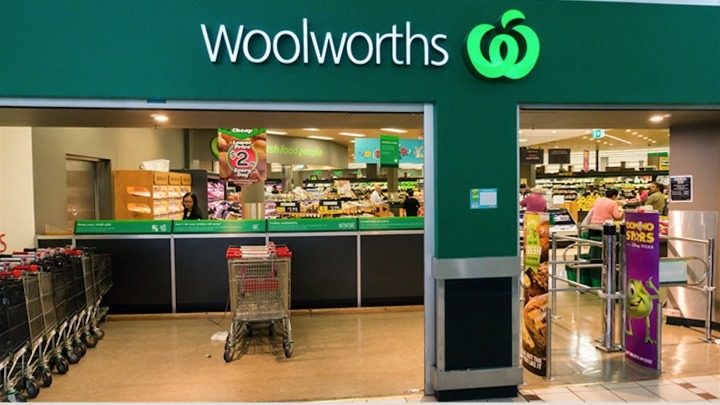 Thousands of angry customers have taken to social media to vent their frustration at Woolworths over the price of their fresh fruit and vegetables.
It all started when Andrew Main wrote a message on Woolies' Facebook page about the price of a half piece of cauliflower.
Andrew says he was annoyed when he saw that the Woolies was charging $2.49 for a 387gm piece of packaged cauliflower.
By his calculations, that means that Woolies is charging customers $6,250 per tonne.
He says that unless they are paying farmers around $3,000 per tonne for their produce, Woolies is "blatantly ripping off consumers while screwing over every farmer that grows" produce for them.
His post was met with applause from many other customers who said they were "fed up" with Woolies and Coles driving down prices from farmers and then charging customers huge mark-ups at the checkout.
A number of farmers also piped up saying they know first hand just how much the big supermarkets are driving up prices.
"Woolworths please tell us how much you are paying the poor farmer for this per tonne! My parents are beef farmers and they get $2kg on a good day for their beef, and yet you charge upward of $15-20 per steak of about 300grams," wrote one commenter.
"I can guarantee the farmer is not getting close to that. I'm a pumpkin grower. At the moment we are getting 40-50c per kilo while Coles & Woolworths sell them for $4+ per kg," wrote another.
It's an issue that has plagued both the supermarkets and customers for a long time.
As businesses, both Woolies and Coles need to make profits, but at what cost?
Many shoppers say they try to by from local green grocers or markets, but it's not always a viable option for everyone.
Meanwhile, thousands of farmers are struggling to make ends meet and are being forced to make sacrifices they can't afford.
There have been calls for the big supermarkets to get on the front-foot and cut a fairer deal for farmers and customers alike.
Take a look at Andrew's post below and tell us: do you agree?

What are your thoughts on this issue?
Do you agree with Andrew's post? Do you think the supermarkets are ripping off farmers and customers?
Comments