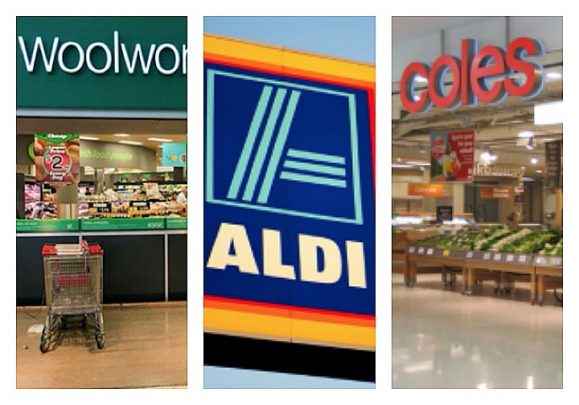 It's no secret that Woolworths and Coles have been forced to slash their prices to compete with Aldi ever since it hit our shores.
Now though, the supermarkets have taken price cuts to a whole new level by drastically reducing the price of red meat to lure customers through the door.
Not even content with just price matching Aldi anymore, both Coles and Woolies have dropped some of the prices to be even cheaper than Aldi and shoppers couldn't be happier about the savings.
Lamb leg roasts in both stores have dropped by $4 per kilo, while 500 grams of beef sausages are going for $3.49.
Even mince, which is usually the cheapest of red meats, has been slashed to $8 per kilo, saving you precious dollars at the checkout.
While customers have celebrated the news, there are some who are missing out.
Craig Cook of Prime Quality Meats told Seven News that smaller butchers were struggling to price match the big supermarkets and were losing profits just so they could compete.
So will our cattle farmers soon be facing the same troubles dairy farmers have been dealing with?
Apparently it's not the last of the price cuts either, with Woolworths said to be slashing prices around its stores for the rest of the year to compete with Coles and Aldi.
All of this has been welcomed by many shoppers though, who have been struggling to afford some of the small luxurious they used to thanks to the high cost of living and reduced incomes after retirement.
Do you find red meat expensive? How often do you buy it? Do you think this will harm our cattle farmers?
Comments