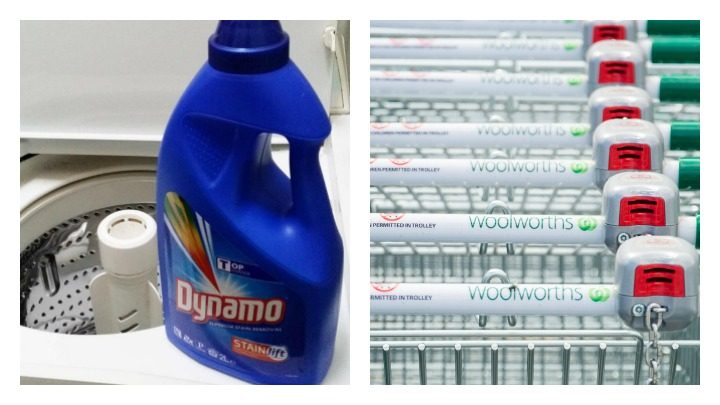 Popular laundry detergent brand Colgate-Palmolive has been hit with a massive fine over 'cartel conduct' for fixing the price and supply of its detergent range.
Colgate-Palmolive, which makes popular detergent Dynamo, was accused of teaming up with Woolworths to cut their own costs and charge customers more at the checkout.
After an investigation by the ACCC, the company will now have to pay $405,000 of the ACCC's costs and commit to an updated three-year trade practices compliance program.
Th ACCC launched the investigation in 2013 and also targeted Unilever, who makes Surf and OMO, and Cussons, who make Radiant and DUO, as well as supermarket giant Woolworths.
The companies were thought to be acting more like cartel criminals than than legitimate brands, working together to rip of customers and increase their own products.
The three companies were accused of plotting to simultaneously switch the supply of laundry detergents to ultra-concentrates and stop selling standard concentrates in early 2009.
It was alleged that they agreed to sell the ultra-concentrates for the same per-wash price as the standard detergents, rather than passing on their cost savings to consumers.
The ACCC is still pursuing Woolworths and Cussons in the Federal Court.
The ACCC's chairman Rod Sims told the ABC this kind of activity is actually rife in Australia and that many companies work together to fix prices to save themselves millions and charge customers the same or more.
It's a big issue, since price fixing is hugely unethical and has lead many people to question whether or not they can trust Australia's top-selling brands.
Many Australians have already said they will stop buying these brands in protest.
Are you surprised by this news? Will you still buy these brands or will you switch to something else?
Comments