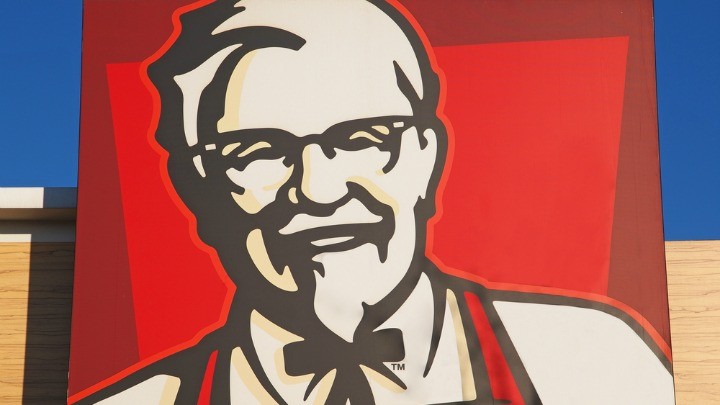 Fast food giant KFC is copping major backlash over an advertisement it posted to social media.
The ad shows a young man and woman sitting on the couch, with the woman reaching towards the pixelated area over his crotch.
The tag line reads: "WARNING: Something hot and spicy is coming". It uses the popular social media hashtag #NSFW – meaning 'Not Safe For Work'.
The ad had only been on Twitter for a few minutes before the angry messages started flowing in.
"Here's another reason not to eat KFC," wrote one commenter.
"The new KFC ad is absolutely disgusting," said another.
Some people tried to see the funny side to the campaign.
"KFC, if you're experiencing hot and spicy sensations, I suggest you speak to a doctor," said another.
The ad spread like wildfire on Twitter before being removed by KFC who promptly issued an apology.
"This was a genuine tweet to launch KFC's new Hot & Spicy chicken products next week. It was not intended to offend and we've removed the image," they said in a statement.
What do you think about the advertisement? Is it offensive, or just a bit of fun?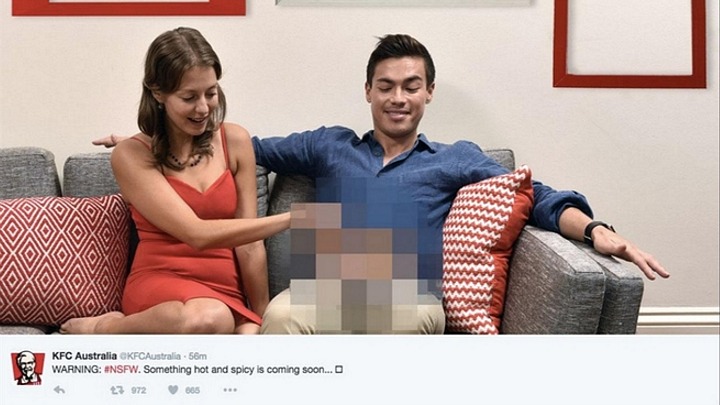 Should advertisements like this be allowed? Is it funny or out of line?
Comments