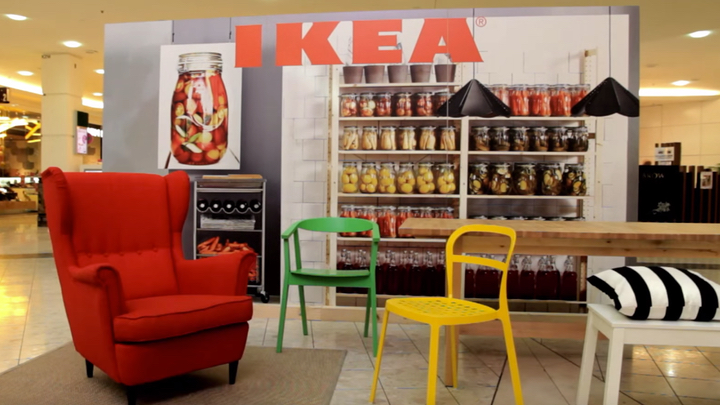 It's been a long-standing stereotype that IKEA furniture is too complex to put together and not of the best quality.  While many happily furnish their homes with IKEA products, a new marketing strategy hopes to improve business and change the thinking of consumers.
IKEA is in the midst of a lot of changes, with Australia being used as the testing ground for a lot of their innovations.  Australia will be the first country that IKEA will be testing their new online shop which they will be doing closer to Christmas.  While the online shopping model is one that will help IKEA bring costs down, they understand that the quality of some of the products will need to improve.
IKEA Group chief executive Peter Agnefjall told Sydney Morning Herald "Customers expect us to do more (on quality). And nowadays you can't really make products that are throwaway: when you buy a sofa table it needs to be built to last".  This statement is something that IKEA Purchasing Manager Henrik Elm is quick to agree with.  Henrik told SMH "The most important for us is to make our customers more pleased with their products, and then we will surely also reach new customer groups".
The marketing push from IKEA isn't only about new customers but reintroducing themselves to existing customers.  It is the existing customers of IKEA that has put the company on the path to their sales target of $74 billion by 2020.
IKEA is hoping to do this with different product ranges to cater for different people.  They are taking a page out of the auto industries marketing handbook and offering varying levels of quality and options on certain products.  By offering the levels it will mean consumers will be able to have a top of the line look in their house without spending top dollar.  Combine this with better quality products and IKEA maybe on the road to completely dominate the industry while keeping potential competitors like Aldi at bay.
Are you excited for IKEA online shopping?  Do you prefer to go into the IKEA shop?  Can you enter an IKEA store without buying at least one thing?
Comments