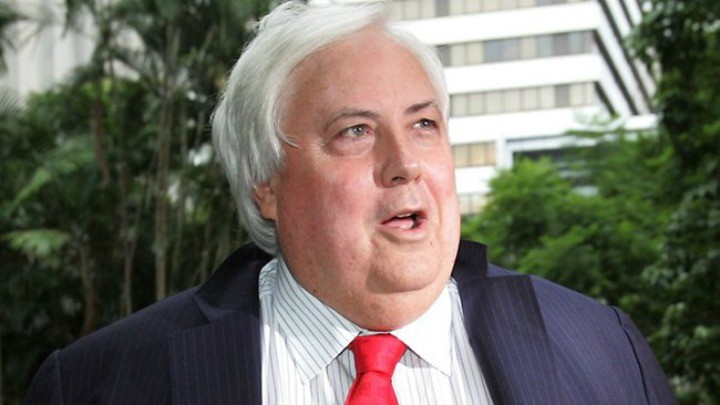 Federal MP and former mining magnate Clive Palmer is in hot water over allegations he was still working at his Queensland Nickel refinery after he was elected into office.
An investigation by ABC's Four Corner's program claims that Mr Palmer used a secret alias email account under the name of Terry Smith to keep calling the shots at the refinery even after he was meant to be 'retired'.
Mr Palmer said he retired from the business in 2013, but documents show he was the final approver for millions of dollars spent at the refinery after this date.
He has been accused of running the business into the ground since then and in January the refinery went in administration causing 700 people to lose their jobs.
While he was apparently "retired" Mr Palmer approved a number of huge financial costs to the business under his Terry Smith alias, including:
An $8 million contract for haulage and mining works
A $6.3 million nickel mining contract
A $1 million approval to operate turbo mist fans
A $680,000 contract for a new SAP finance system
A $394,000 contract with Microsoft
The revelations have infuriated many people who say they are sick of the controversial MPs "lies" and refusal to take responsibility for his actions.
Mr Palmer issued an angry response to the ABC report via his social media account, where he wrote: "The program contains a number of factual errors and if broadcast will cause substantial damage to Mr Palmer. Four Corners needs to be corrected."
Many workers from the Queensland Nickel refinery are still owed money by Mr Palmer.
What do you think about Clive Palmer? Is he a good politician? Should he take responsibility for his actions?
Comments