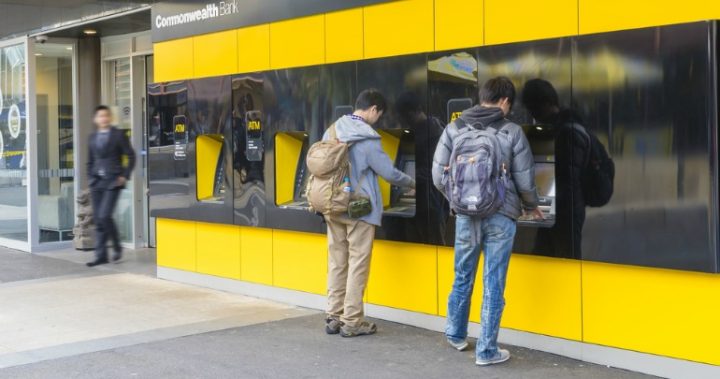 Commonwealth Bank has some good news today for its big crowd of retail investors: a record profit for the first half of the 2017-17 financial year.
CBA shares jumped 2.4 percent around noon, sitting at $84.62 each.
Australia's biggest bank, which is a favourite with small shareholders, reported a 6 percent jump in net after-tax profit to just under $4.9 billion. This was ahead of analysts' forecasts.
The bank hiked its interim dividend to $1.99 per share fully franked, up 1 percent. That equals a dividend payout ratio of 70 percent of its net profit.
The interim dividend will be paid on April 4. The deadline for ploughing a payout back into more CBA shares through the dividend reinvestment plan is February 24.
In the six months to December 31, CBA says it made $109 billion in new loans to people and businesses, including 140,000 new home loans.
More recently the bank has pulled back on investment mortgage lending, likely because it was nearing its regularly limits on loan book growth.
The bank's sensitive to changes in the economy that could impact demand for loans or cause an increase in bad debt.
CEO Ian Narev says he can see positive trends in the Aussie economy, but there's still a higher-than-normal of economic shocks from outside the country.
"So we'll continue to manage our balance sheet, and our expenditure, conservatively," he says.
Do you think Australia's banks are at risk from global economic headwinds? Are you an investor in CBA? Do you think banks treat their customers as well as they do their shareholders?
Comments