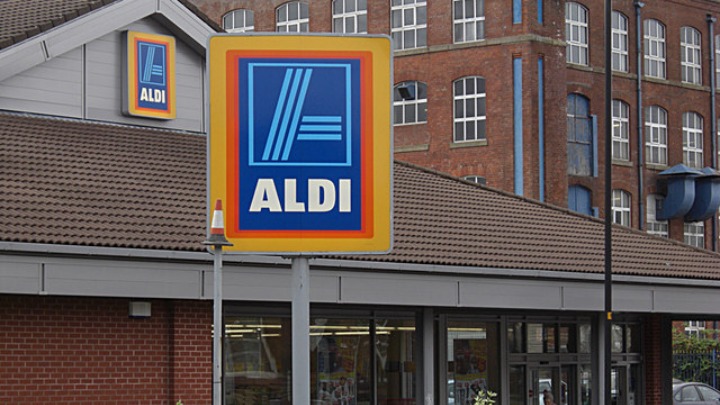 You've got to hand it to Aldi… They sure know how to win over customers and make a dollar!
Results out today show that Aldi has come from behind to steal another 5 per cent of shoppers from Coles and Woolies – a huge feat for an unassuming discount supermarket.
Poor old Coles and Woolworths have relinquished their 75 per cent share of the market and now claim only 70 per cent. While it might not sound like much, that 5 per cent equals millions of customers who have shunned the big supermarkets for Aldi instead.
It looks like things are only going to get better for Aldi too, with plans to open dozens of new stores across the country in the next few years.
Experts say both Coles and Woolies are already stretching themselves thin by trying to copy some of Aldi's techniques, like slashing prices across their stores, but it's simply not working as well as they'd hoped.
In more good news for shoppers, even more discounts are heading your way thanks to the imminent arrival of Lidl – another German supermarket that is said to be Aldi's biggest competition.
Recently, Lidl was named Grocer of the Year in the UK thanks to it's cheap prices and no-fuss shopping strategy.
Choice has said Australian customers are set to save big time on their weekly shops once it lands on our shores.
"It is good news for consumers that Lidl is planning to enter Australia. On the back of Aldi's rapid rise, Lidl's future looks bright down under as consumers seek out more affordable groceries," said Choice spokesman Tom Godfrey told News Corp.
"With our latest consumer pulse report finding 75 per cent of Aussies are concerned about food and grocery prices, this latest news will be welcomed by consumers struggling to make ends meet."
Will you give Lidl a go? Do you think Coles and Woolies will ever win customers back?
Comments