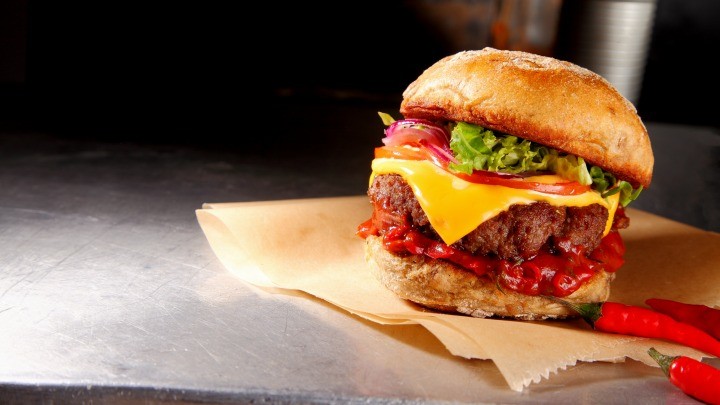 A burger chain in Queensland is being criticised for the advertising campaign about its new burger delivery service with claims it is 'disgusting' and 'pathetic'.
The ad, which features a woman lying with her legs spread while a man in a surgical mask and crouched in front of her holding a burger (suggesting that the woman has given birth to it), is from Burger Urge.
#Femail – Burger Urge backlash after advert of woman giving birth to a burger, Queenslan… https://t.co/T5uo13bH1spic.twitter.com/4kyAMKBqTb

— Discover News (@Discover_News_) April 4, 2016
The company is seemingly proud of its ability to cause a fuss, and doesn't believe there is such a thing as 'bad press', but with calls for customers to boycott the food chain it may have just taken this campaign a step too far.
While the pun is obvious, Burger Urge is being slammed for "sexist, backward, misogynist advertising", but Sean Carthew, Burger Urge managing director says the ads have been misunderstood.
That may be, but there's no doubt though that this 'creative' approach could have spent a bit more time in the oven if the response on social media is anything to go by. Many are saying the campaign is not just in poor taste, but it diminishes social standards.
'That does not make me want to eat a burger!': Social media users took to the Burger Urge Facebook page and sl… https://t.co/kEFlP3SQZW

— joohnnyf (@joohnnyff) April 5, 2016
Fresh from the womb to your plate: placenta extra. Mmm, mmm, tasty! #advertisingfail #idiots #whothoughtthisoneup pic.twitter.com/FbqS1e7Sn8

— Susan Johnson (@sjreaders) April 4, 2016
Is this the most fanatical advertisement you've ever seen? Or should people lighten up and see the fun side?
Comments