It's a story Australians know all too well… A young boy goes shopping for Christmas presents on a warm December day in 2003 and is never seen or heard from again.
The story of Daniel Morcombe touched the hearts of people across the country as they watched Daniel's parents Bruce and Denise struggle through their grief in the public eye and eventually turn their heartbreaking tragedy into a positive movement to empower children and keep them safe from suffering the same fate as their beloved son.
Now, the Morcombes have come together with esteemed actor, director and writer Peter Cousens to make a major feature film about what went on behind the scenes after Daniel disappeared and how a young detective in the Queensland police force finally unravelled the case and brought Daniel's killer to justice.
Starts at 60 spoke to Peter, who co-wrote the film and will direct it, about what it has been like to bring such an emotional story to the screen and how Bruce and Denise are handling it.
"Bruce and Denise are very down to earth people," Peter says, when asked what it as been like to work with them on the movie.
"They've come out of this situation with great dignity and grace.
"It's been an inspiration for many people around Australia.
"People feel as though they know the story well and have been a part of it and I think it will give them a greater understanding of Bruce and Denise's resilience and their survival, but also how other people can have this sort of courage and get on."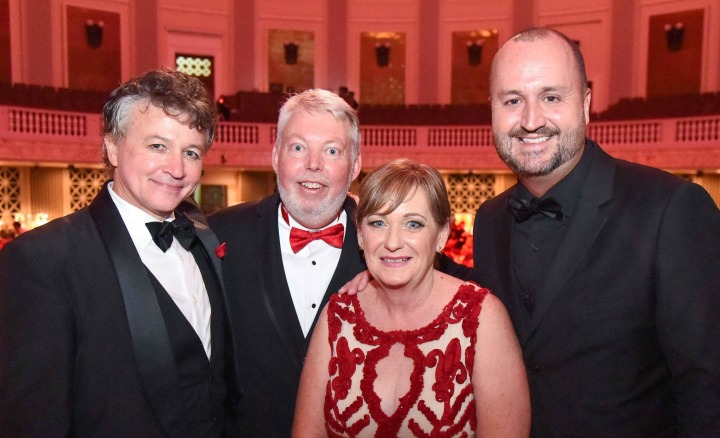 Peter says the movie focusses on the days, weeks, months and years that followed Daniel's disappearance and how his parents coped and battled through their pain.
"To dramatise moments of vulnerability is quite sensitive … and I'm astounded by the way they've responded to some of the scenes we've written that are very moving and real and shows them in a really vulnerable way," he says.
"They're really behind it and they understand that when you see someone you admire looking vulnerable or under the pump, it inspires people and they think 'Wow they actually got through all this and we can too'."
The movie has already attracted a lot of attention with Dean Cundey – who worked on 'What Women Want', 'Apollo 13' and 'Jurassic Park' to name a few – singing up as cinematographer.
In a unique twist, Bruce, Denise and Peter are offering the public a chance to get involved in the movie, creating a Kickstarter campaign to fund the making of the film.
They are hoping to raise $300,000 to help pay for the production and have arranged for rewards to be given to those who contribute, including the chance to have your name appear in the credits and even to appear as an extra in the movie.
"We're very aware of the ongoing support that went on over that time with the public who really got behind them [Bruce and Denise].
"Kickstarter is a way people can get involved in something they believe in and we know that the Morecombes still are supported by hundreds of thousands of people, so it just seemed like a great way.. in the same way people tied a ribbon around their letterboxes, you can tie your support around the film.
"It's going to be tough old journey and lot of it is going to be about raising money, but I think this a story the Australian community really owned so this just seems like a great idea to think 'Well let's get everyone involved and we'll all own it and we'll own the film as well'."
The hunt for actors to star in the film will begin soon, with Peter working to sign up some of Australia's finest.
If you'd like to donate to the campaign, you can do so at Kickstarter – Where is Daniel the feature film.
Will you support the 'Where is Daniel?' film? Who do you think should play Bruce and Denise in the movie?
Comments