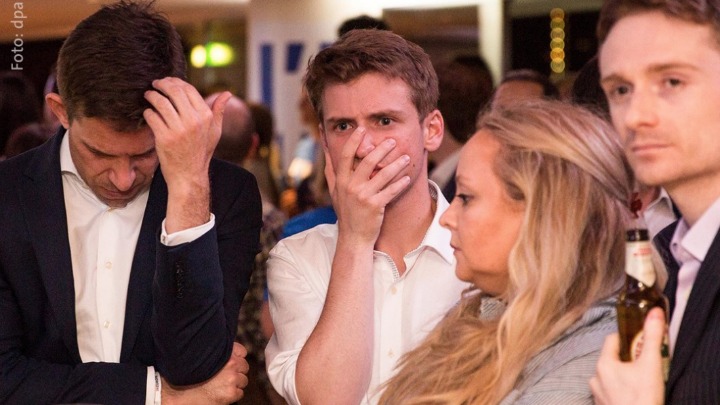 The world was sent into a tailspin yesterday when Britain voted to leave the European Union and it looks like no one was more shocked than the British people themselves – even those who voted to leave.
In the hours that followed the announcement there has been a huge serge in people saying they regret their vote, with some admitting they "didn't think it would count".
Data obtained from Google has revealed that over the past 12 hours or so the most popular internet search is Britain have been "What does it mean to leave the EU?" and "What is the EU?".
The questions seem to prove that a huge number of people voting in the referendum didn't even know what exactly they were voting for and what the repercussions would be.
"What is the EU?" is the second top UK question on the EU since the #EURefResults were officially announced pic.twitter.com/1q4VAX3qcm

— GoogleTrends (@GoogleTrends) June 24, 2016
Reporters have been talking to people on the streets who say they are in despair after the result.
"Even though I voted to leave, this morning I woke up and I just – the reality did actually hit me," one woman told the news channel ITV News.
"If I'd had the opportunity to vote again, it would be to stay."
Leave voter on BBC: "I'm shocked & worried. I voted Leave but didn't think my vote would count – I never thought it would actually happen."

— Laura Topham (@LauraTopham) June 24, 2016
Others took to social media to say they wish they could re-do their vote, while some decided to explain what had just happened with a sense of humour.
"Britain just lost the right to claim Americans are dumber," wrote one person on Twitter.
Furthering their shock and sense of realisation about what had happened was the prime minister David Cameron announcing he would resign in the coming months as a direct result of the vote to leave.
@shitlondon icymi pic.twitter.com/kRsYx2Y9ia

— Craig Weich (@craigweich) June 24, 2016
Millions of Britons who supported him say they didn't realise their vote would lead to such drastic consequences.
It seems to many people around the world that lots of voters didn't take the referendum seriously enough and now they have to live with the result.
Do you think there will be calls for a referendum do-over? Do you think they should have stayed in the EU or were they right to leave?
Comments