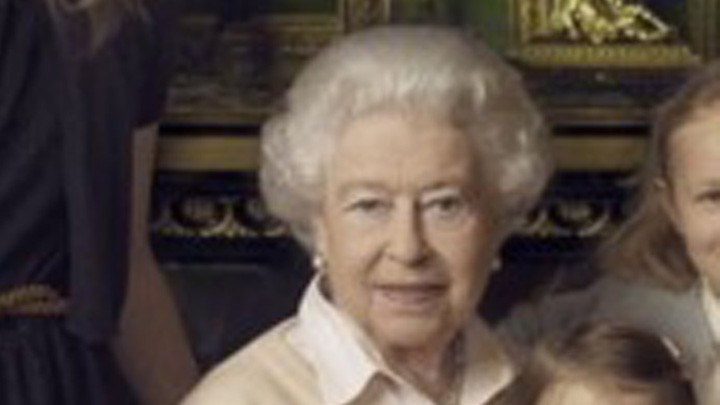 It's a day of celebration here and across the world: the Queen is 90 and is the oldest monarch to sit on the throne. In honour of the special day, the British Monarchy have released some simply touching photos of the Queen alongside her grandchildren and great-grandchildren.
The beautiful images were shared this morning via the British Monarchy Facebook account, and the caption says:
"The Queen with her five great-grandchildren and her two youngest grandchildren that was taken in the Green Drawing Room, part of the Castle's semi-State apartments. The children are, from bottom left:
Mia Tindall (holding The Queen's handbag), the two year old daughter of Zara and Mike Tindall;
James, Viscount Severn (aged 8) and Lady Louise (12), the children of The Earl and Countess of Wessex and the youngest of The Queen's eight grandchildren;
Savannah (5) and Isla Phillips (3), daughters of The Queen's eldest grandson Peter Phillips
and his wife Autumn;
Prince George (2) and, in The Queen's arms and in the tradition of Royal portraiture, the youngest great-grandchild, Princess Charlotte (11months), children of The Duke and Duchess of Cambridge."
But that's not all: the historic portraits, a set of three, were taken by renowned portrait photographer Annie Leibovitz in the Green Drawing Room of Windsor Castle. In the tradition of royal portraiture, the Queen holds the youngest addition to the Royal Family, 11-month-old Princess Charlotte.
Princess Charlotte looks gorgeous on her Granny's knee and was wearing a floral dress, pale pink tights and a cardigan, and is clutching toy horse.
Stood beside her is her brother two-year-old Prince George as well as Zara Phillips' daughter Mia Tindall. A keen eye can spot the Queen's iconic black handbag in her arms.
A second photograph shows the Queen as she walks in the grounds of Windsor Castle with her corgis Willow, Holly, Candy and Vulcan.
The final portrait shows a beautiful moment between the Queen and her only daughter Princess Anne
Tonight, Sky News reports the Queen will light a beacon at Windsor Castle before more than 2,000 are lit across the country to commemorate her milestone birthday.
Take a look at the gorgeous new photos and tell us your thoughts!
Comments