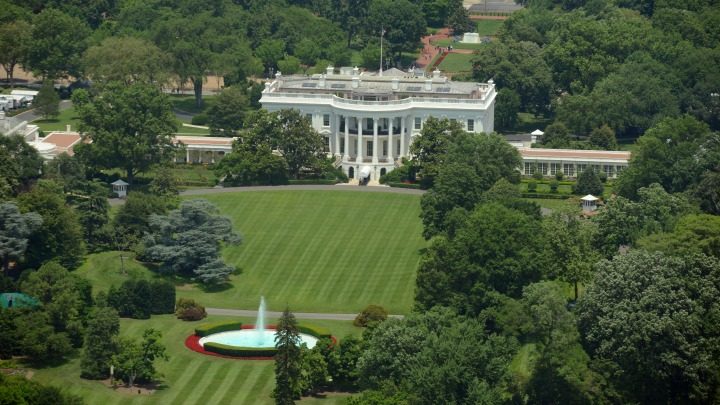 There has been a shooting at the White House in the United States.
An armed man has been shot by the Secret Service at a security checkpoint near the building.
The White House was placed on lockdown in response to the shooting.
DEVELOPING: White House on lockdown after reports of gunfire nearby, @CBSNLive reports https://t.co/kNfqFHll2r https://t.co/15dWnvT4er

— CBS News (@CBSNews) May 20, 2016
Vice president Joe Biden was in the White House at the time of the incident.
However, president Barrack Obama was not. Officials say he was out playing golf in Maryland.
You might remember the last time the White House had its last security incident.
In 2015 a guy by the name of Joseph Caputo scaled the White House fence on Thanksgiving in November, and in 2014 an Iraq War veteran, Omar Gonzalez, jumped the White House fence and ran into the building with a knife.
But perhaps it was the actions of Oscar Ortega-Hernandez that are most frightening.
In 2011 Ortega-Hernandez believed God had given him a personal mission to attack the White House, and he was shot and charged with attempting to assassinate president Obama or a member of the White House staff.
You wouldn't want to be a member of the Secret Service Uniformed Division right now. The team responsible for protecting the White House has come under fire for this string of embarrassing incidents on White House grounds.
Are you concerned about international security? Do you take steps to ensure your security at home?
Comments