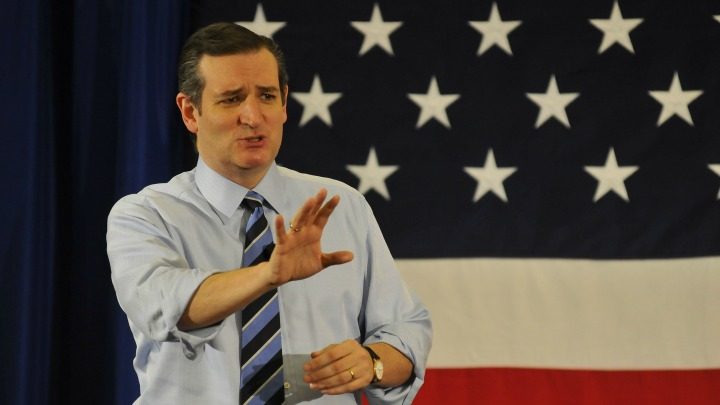 The way has all but been paved for Donald Trump's White House bid, as Ted Cruz has bowed out of the United States Republican presidential race.
Cruz suffered crushing defeat to Donald Trump in the key seat of Indiana.
BREAKING: Senator Ted Cruz drops out of the presidential racehttps://t.co/CGHKLRDEu9

— FOX & Friends (@foxandfriends) May 4, 2016
It's a sad turn of events with Cruz previously insisting that he would remain a candidate until June 7, attacking his rival during a news conference as a 'pathological liar' who is unfit for the White House.
Cruz's attempts to trump Trump were unsuccessful; his strategy has largely been based on a notion that ultimately Trump's campaign would implode. It hasn't.
In recent weeks he has faced a series of awkward moments. First it was forging an alliance with Ohio governor John Kasich that quickly crumbled. Then he named Carly Fiorina as his running mate, which was seen a premature given how far out he was from winning the nomination. He has also been ridiculed for referring to a basketball hoop as a 'ring'.
"I'm sorry to say it appears that path has been foreclosed," Cruz says.
"Together we left it all on the field in Indiana… the voters chose another path. And so, with a heavy heart, but with boundless optimism, for the long-term future of our nation, we are suspending our campaign. But hear me now, I am not suspending our fight for liberty."
With Donald Trump winning the majority of delegates out of Indiana, he is on track to reach 1,237 delegates required by the end of voting in June.
Thank you Indiana, we were just projected to be the winner. We have won in every category. You are very special people-I will never forget!

— Donald J. Trump (@realDonaldTrump) May 3, 2016
For now he will be the Republican's presumptive nominee.
Have you been following the US presidential campaign? What are your opinions on Donald Trump?
Comments