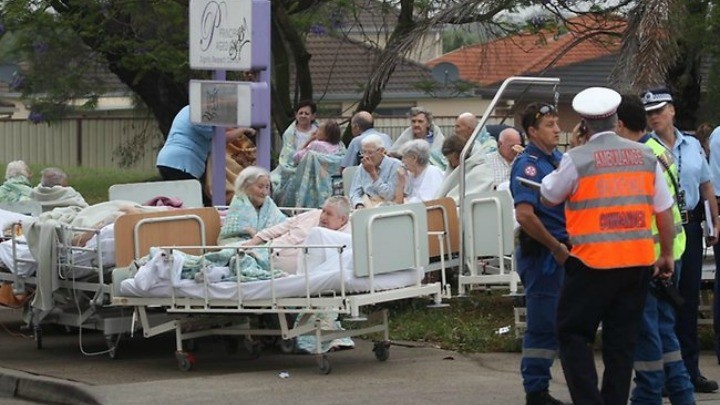 Can you imagine how the families of the Quakers Hill nursing home fire were feeling today as they waited for a court decision on the future of the man who murdered them?
Roger Dean killed 11 elderly people while they slept by setting fire to the facility, all so he could cover up the theft of medications, but he had the gall to argue in court that a life sentence was "manifestly excessive".
Today, the families of the victims were quietly happy and relieved when Dean's appeal was dismissed and his life sentence upheld, a small mercy for the sons and daughters of the horrendous crime.
Dean was a nurse at the Quakers Hill nursing home and, in early morning of 18 November 2011, lit at two or more fires in different parts of the Sydney nursing home in order to hide evidence of his stealing painkillers. As the facility burned, with all the residents still asleep inside, Dean snuck back in and stole the drug register books, making sure the evidence of his first crimes was obscured.
New South Wales' highest court the Court of Criminal Appeal unanimously dismissed dean's appeal that Justice Latham, who sentenced the nurse to life in prison, was wrong in finding that "no sentence other than life" would be appropriate. Dean's lawyer also argued that his state of mind at the time of the incident meant he couldn't have known what would happen as a result of lighting the fires.
"Having regard to … the abuse by Mr Dean of the position of trust that he occupied, and his deliberate actions in not taking steps to alert fire brigade officers … it cannot be said that the life sentences imposed on him were unreasonable or plainly unjust," said Justice Julie Ward Court of Criminal Appeal.
Mr Dean's life sentence has been upheld and it is likely he will be in jail for the majority of his life.
Paul Cachia, the son of fire victim Emmanuela told Fairfax: "It was dismissed but it doesn't bring our loved ones back.
"This should never ever have gone this far. Dean just doesn't care about life … The only thing he's done here is to waste taxpayers' money."
Do you feel justice has been served – or upheld? Share your thoughts. 
Comments