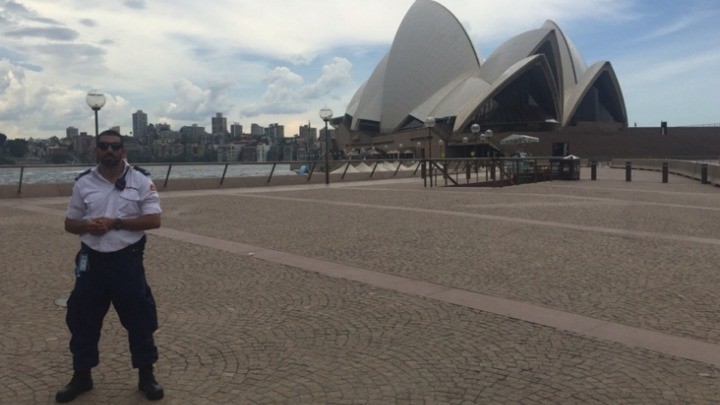 LATEST UPDATES 3.45pm:
At least three people are dead in Jakarta, with the death toll expected to rise. Reports indicate that gunmen were riding motorcycles and throwing grenades.
The bombs in Jakarta appear to have been centralised around United Nations offices in Indonesia. Witnesses are reporting that a police officer has been shot.
New South Wales police have concluded their operations around Sydney Opera House and Manly Wharf. A statement released minutes ago says: "Following information on social media, police conducted an operation in the vicinity of the Opera House and Manly as a precautionary measure. That police operation has now concluded".
INITIAL REPORTS 3.25pm:
Police operations are underway at Sydney Opera House and Manly wharf, with reports both areas have been evacuated. Meanwhile just minutes ago, explosions have rocked central Jakarta in Indonesia, leaving at least one person dead.
New South Wales police have confirmed that two "police operations are underway" in parts of Sydney, but no further information is available at this time. "There's nothing sinister that has been found at this stage", police added.
Meanwhile, gunshots have been reported in Jakarta along with numerous explosions. It is unclear whether events in Sydney and Jakarta are related.
Starts At Sixty will bring you more information as these events unfold.
Share your thoughts on these latest security concerns below:
Sydney Opera House. Only police and security personnel on the concourse area. https://t.co/b0rL2LY8Xy #OperaHouse pic.twitter.com/DrtmEZErj0 — 7 News Sydney (@7NewsSydney) January 14, 2016
A massive explosion has rocked central Jakarta. 1 person dead. Gunshots heard. https://t.co/6rm43QpgOj #Jakarta pic.twitter.com/94LbUj1Kh1

— 7 News Sydney (@7NewsSydney) January 14, 2016
BREAKING –Bombs going off in central Jakarta – Heavy casualties. pic.twitter.com/Djfda4JE4F

— Jeff Gauvin (@JeffersonObama) January 14, 2016
ABC Indonesia Correspondent @adharves is in #Jakarta and says attackers were riding motorcycles & throwing grenades: https://t.co/UnzFOi2o7L

— ABC News 24 (@ABCNews24) January 14, 2016
Comments