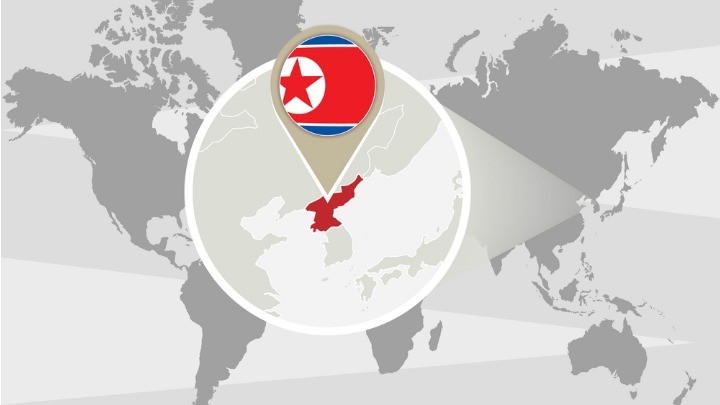 State television in North Korea has confirmed that the 5.1 magnitude earthquake close to its nuclear test facilities was the "successful" testing of a hydrogen bomb.
The Telegraph reports that the following announcement was made on North Korean television:
"The republic's first hydrogen bomb test has been successfully performed at 10:00 am on January 6, 2016, based on the strategic determination of the Workers' Party."
"With the perfect success of our historic H-bomb, we have joined the rank of advanced nuclear states," the announcer said, adding that the test was of a "miniaturised" device.
The tremor was detected by the US Geological Survey (USGS) and officials immediately reported that they suspected the "earthquake" was in fact an explosion.
North Korean leader Kim Jong-Un has previously hinted at the possession of "stronger, more powerful" weapons, the ABC reports, however the claim that North Korea had developed a hydrogen bomb has thus far been met with scepticism.
An emergency meeting of South Korea's National Security Council has been called.
If the "hermit country" has indeed detonated a hydrogen bomb, international reaction to the banned nuclear program will be swift.
North Korea has capaigned for the right to build an arsenal of warheads that can be mounted on a missile capable of reaching mainland America's shores. While the country is thought to have a handful of rudimentary nuclear bombs, it is not yet thought to have succeeded in reaching this goal, reports AP.
A hydrogen bomb is generally more powerful than a nuclear bomb.
North Korea claims it has carried out its first successful hydrogen bomb test: https://t.co/ArTOTV8oLz #9News pic.twitter.com/tnW0JTVz64

— Nine News Sydney (@9NewsSyd) January 6, 2016
Having lived through the cold war, does this news alarm you? What response would you like to see from international leaders as well as our own?
Comments