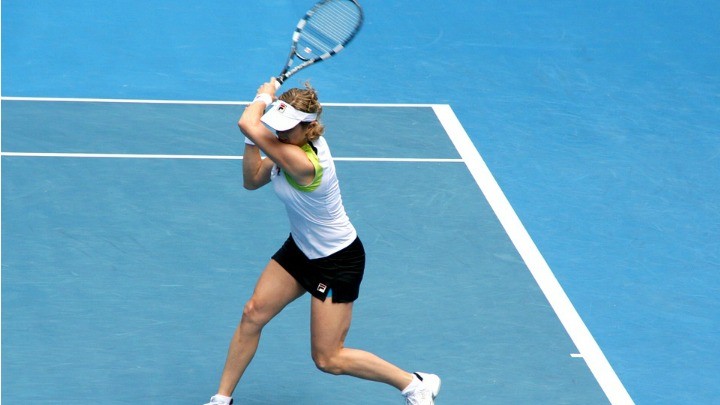 As the first grand slam tournament of the season kicks off in Melbourne, a damning report from the UK has the world focused on what's happening off the court.
An investigation by the BBC and BuzzFeed has found that, despite warnings about suspected match-fixing involving up to 16 of the top seeded players, tennis authorities have done nothing to stop it from happening.
The two British media organisations released their findings ahead of the first round of the Australia Open today, reports the ABC. Their investigation revealed that a US open champion and doubles winners at Wimbeldon were among the group of players who have been "repeatedly" reported for losing matches under suspicious circumstances. It is also alleged that a top-50 ranked player who will compete in the Australian Open has repeatedly fixed his first set.
BBC and BuzzFeed claim that players are being approached in hotels and offered $US50,000 ($73,100) or more to fix their matches, and that gambling syndicates in Russia and Italy have made "hundred of thousands" of British pounds betting on the scores of matches right up to the top level, including Wimbledon and the french Open.
The reports say more than 70 players have been flagged to world tennis authorities over the past decade without being sanctioned in any way.
BuzzFeed UK investigations editor Heidi Blake told ABC News 24, "We can see the same 16 names appearing time and time again on those lists. A core group of players all of whom have ranked in the top 50, and half of whom are about to begin playing at the Australian Open on Monday.
"We can see that these guys just coming up again and again. Many of them were flagged back in 2008 by the investigators hired by the association of tennis professionals and yet they're all still playing."
The leaked files called for 28 players to face a full disciplinary investigation, however no meaningful action was taken with only low-level players being investigated.
The Tennis Integrity Unit (TIU) head Nigel Willerton told Buzzfeed that the sport took "a zero-tolerance approach to all aspects of betting-related corruption" and that "all credible information received by the TIU is analysed, assessed and investigated by highly experienced former law-enforcement investigators".
However, a police chief involved in an investigation in 2008 that led to the formation of the TIU said world tennis was failing to confront the issue of match-fixing.
Are you shocked to learn about corruption in tennis? Will it affect your experience of the Australian Open?
Comments